Hassan Mohammed, 23 years of street selling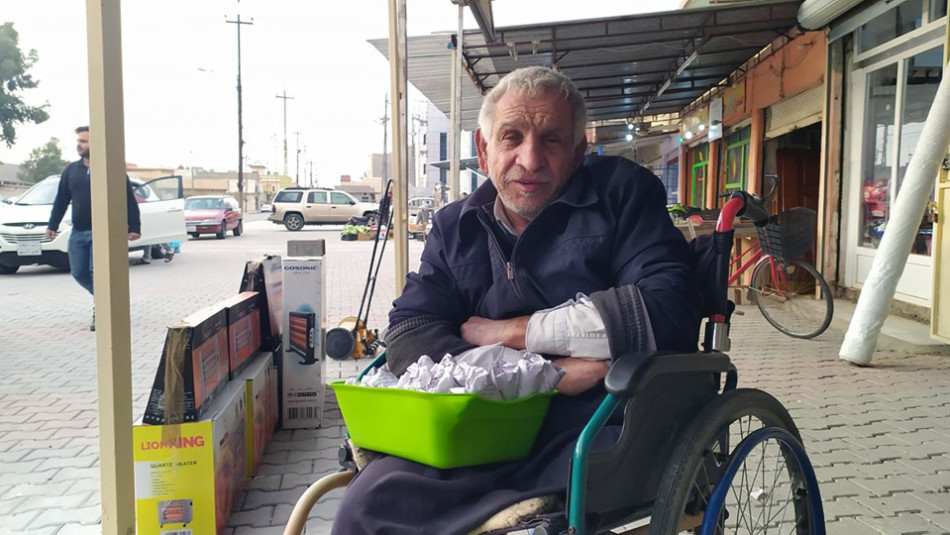 Since 1997, I am a street vendor and sell sun flower seeds, I have to earn my living expenses even though I am disabled and cannot move without my wheelchair.
My name is Hassan Mohammed and I am 54 years old. I lost my legs in a bomb explosion during Iran-Iraq war in 1985. I lost one of my brothers in the war, too.
After the explosion, I was in comma for two weeks and came home after being in Hospital for two months. I then started working.
It has been 23 years that I sell sunflower seeds on my wheelchair.
My house is in Wasti neighborhood. Daily, I drive my wheelchair for five km to come to Baghdad street where I sell sunflower seeds.  
I have not got married and live with my sister and her three children. I cover the living expenses of the family. The money I earn is hardly enough to afford food, electricity, kerosene and cooking gas.
I have been hit by cars five times. Several parts of my body were broken and one time I stayed at hospital for five days.