Navin dreams of playing for Real Madrid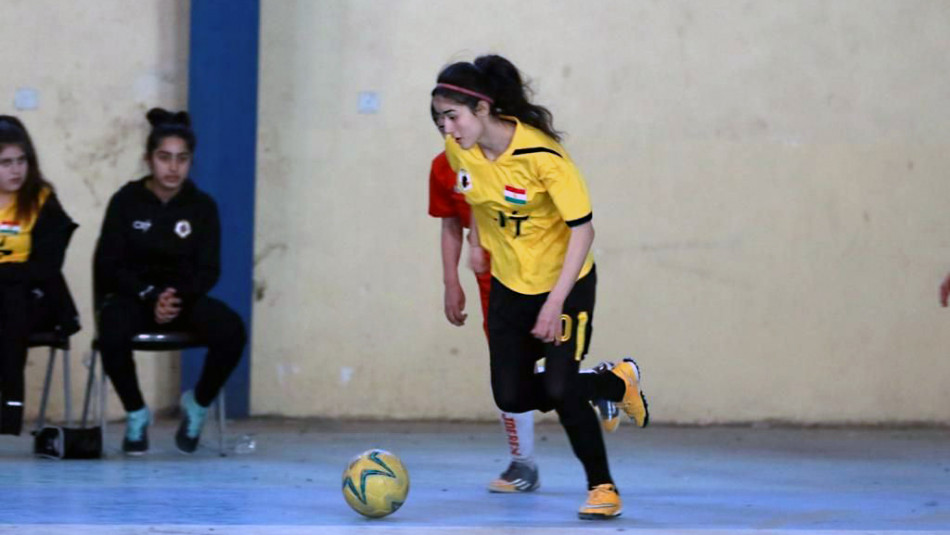 Displacement became the threshold of my way to my will. The day I left my birthplace, I am busy playing football. My big dreams push me forward.
I am Navin Sa'id Qasim, born in 2002. I am from Tal Qasab village of Shingal district. I am displaced since 2014 due to Daesh takeover of Mosul and live in Duhok.
Two years ago, I had the chance to play for women team of Duhok football club and still playing for them.
Though it is my last year in high school but I will not quit sports. I am trying to become a model player to show the name of Ezidis to the world how Ezidi girls can do everything.
We got Kurdistan championship cup with my team. My big dream is to play as striker for Real Madrid Spanish club.