Mano Rejects migration, makes his dreams true in Hamdaniya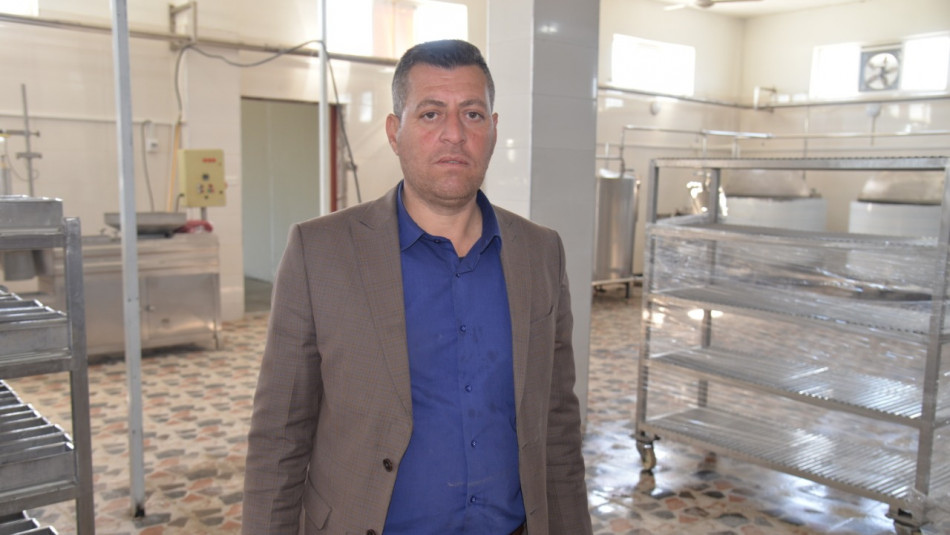 This is Rabi'a Ilyas Mano in from al-Hamdaniya district (Bakhdida), 32 km southeast of Mosul and 60 km west of Erbil and home to many of Nineveh's Christians and part of the Disputed Territories.
I was forced to leave my hometown to escape the atrocities of Islamic State Daesh yet despite all the hopelessness I passed through, I rejected the idea of migration and leaving Iraq forever.
After ousting the Extremist group, I went back to my hometown Bakhdida and thought about installing a factory to produce dairy products in order to encourage the farmers in particular the young generation.
It will be good for people of Nineveh plains by providing dairy products per health guidelines and generate job opportunities.
So far neither nor international organizations have paid me a visit or offered me any aid. The inauguration was delayed due to COvid-19 pandemic and we stopped the project like all other business.
When restrictions were eased, I flew to Turkey and purchased the machinery and we hope to commence production next month.