Fatima presents her talents on International Women's Day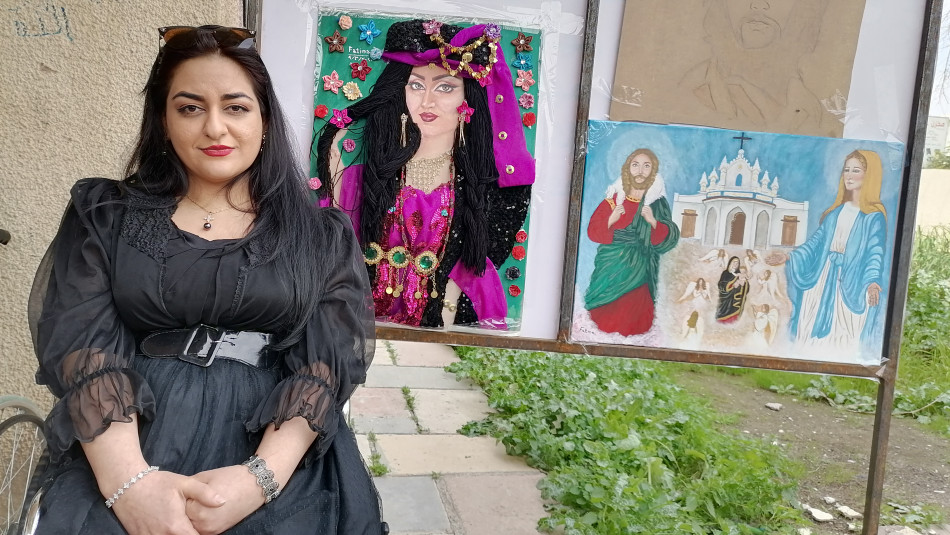 Despite the fact that I cannot walk on my feet, I am still standing. I am Fatima Shamsadin, 28, from Kirkuk. I am with special needs due to a congenital disability.
On International Women's Day, I have presented my paintings in an exhibition in Kirkuk to tell everybody: we in turn have skills and talents and can do it.
Such events for people with special needs are a positive motive to present their power.
My message on March 8th is we do not need pity, just think of us as we are. We still have hope and will so we can work in every sector and field and porve our talents and potential. Yes for sure we can.
I call on disabled women to show their talents and skills to the community, just don't be hesitant and don't hide it and always be positive and hopeful.
I am all hope such gatherings become the beginning of giving hand to those of special needs like me yet have no support.