Mohammed Ayad: I advise the young artists to invent unique methods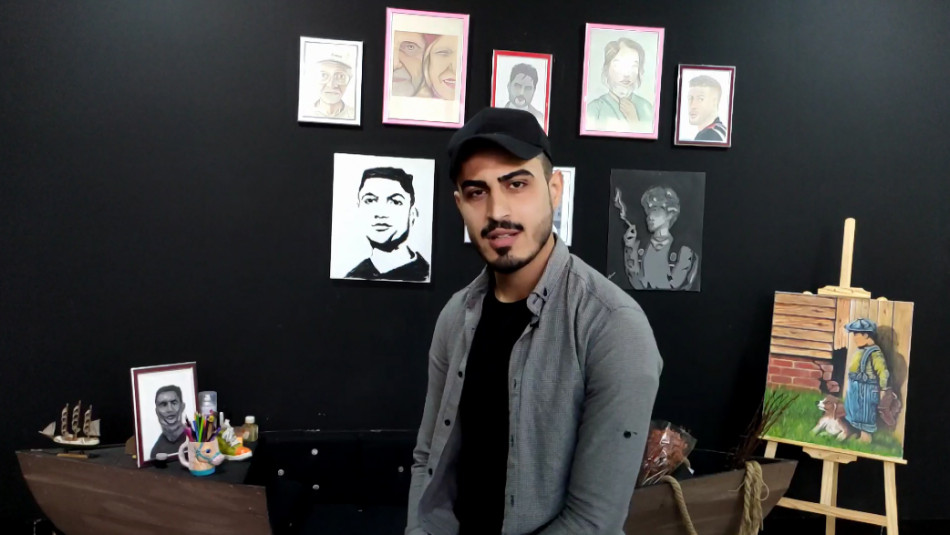 I am Mohammed Ayad, 24. Since I was a child, my hobby was drawing and design and developed my skills after loss of my father and brother in the operations of retaking Mosul.
Though I have a degree in pathology, but I adore painting and art in general.
I have started with Hb graphite pencil then shifted t wood color pencils. Following that, I found oil-based colors productive.
I have developed new and odd styles like using wood plates in designing my paintings.
The most interesting method was using sport shoes or sneakers, warmly welcomed because it was never tried before.
I advise the young artists to use invented and fresh methods in their art products and hobbies to get unique outcome.