The chair of Muwafaq the barber has turned 58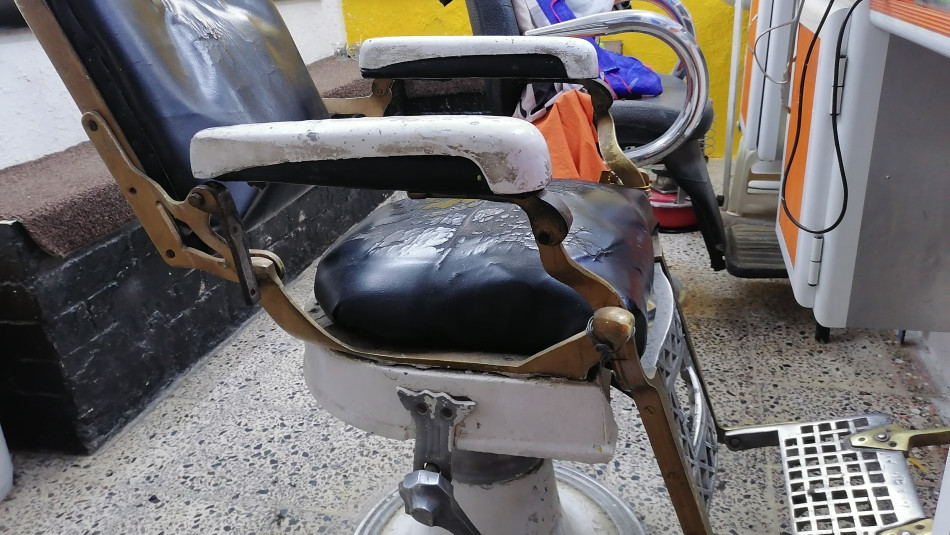 My name is Muwafaq Ahmed and famous as Muwafaq the barber. I am working in this barber shop I inherited from my father since 45 years.
One of the codes of this barber shop is our seat which is 58 years.
In 1963, Ba'th party kicked us out from our village Shorwa and destructed the whole village. We moved to Kirkuk downtown. My father opened a barber shop in Azadi neighborhood and this chair exists since then.
When my father gave up, I ran the shop and not its almost thirty years in the same shop and the same chair my father bought. Still my father clients come back to our shop for haircut.
As our shop was close to Barwtkhana military camp, soldiers of former Ba'ath regime used to come for haircut and seated on this chair.
The chair is a box for memories of 58 years of my father and mine, making our living over six decades. Now it is getting old and shattered but I dare not to spare it. I want my son also to preserve it.
I wish I could register number of clients who seated on this chair.