Sheikh Mirza Khatari conveys peace message all over war-torn Nineveh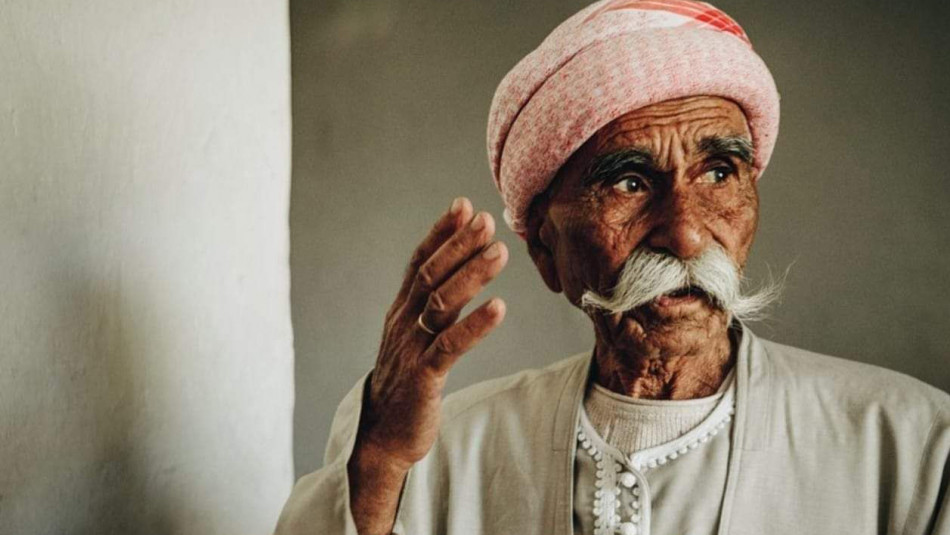 The goal of my life is peace, coexistence and tolerance as principles of life for people of Nineveh plains. My name is Mirza Khatari, born in 1931.
From my childhood, I was involved in social activities. My parents and grandfathers were also social figures and mediators.
Our mission is social order and peaceful cohabit of all religions. I can't recall a single tragic event disturbed the harmony among the religions in Nineveh plains and will never give it a chance.
Besides social messages, we devote ourselves for charity and aids. We do not want any crack in the texture of our society that embraces Ezidis, Christians, Kaka'is and muslims.
Our prayers are for all residents of Nineveh plains and we hope peace to prevail everywhere.
Beside my social duty, I can sing as well. Nothing can stop me from my peaceful message. God created us as humans so we should show respect for humanity.
We are all different and have to respect our diversity and accept each other as we are.