Eesa's dream tries to make its way through the hustle and bustle of life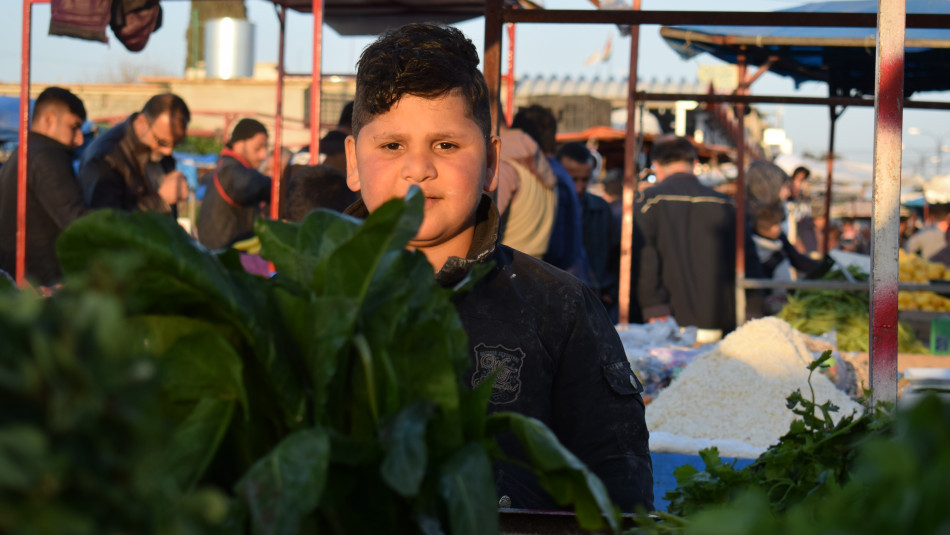 Eesa's goal is to return to school soon after his family overcomes its financial hardship. He wants to achieve his dream of becoming a doctor.
After this 13-year-old boy was forced to flee their home in the western side of Mosul towards the eastern side, he unwillingly abandoned school. He had to work in Mosul's Nabi bazaar with his elder brother Ahmed so that they could provide the cost of living in a rented house.
Eesa arrives in the bazaar early in the morning and returns home by sunset. He often shouts to attract buyers' attention to the vegetables they put on sale on their small cart.
Ahmed, Eesa's elder brother, standing amid a web-like crowd of vegetable carts, hopes he is given a second chance at education to build a new life.