Mu'ayad failed but never gave up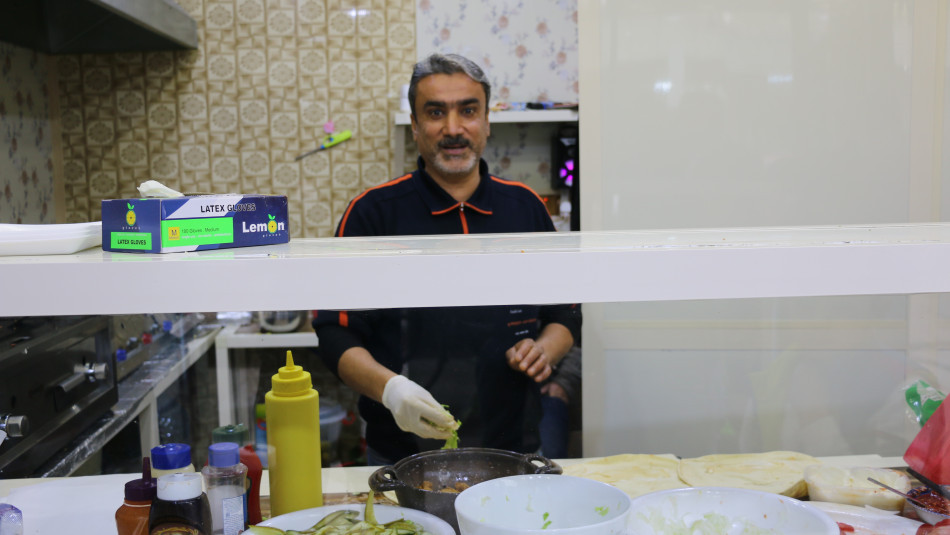 My name is Mu'ayad Ramazan. I'm 48. I've opened this falafel shop a year ago.
Before this I used to import bicycles to Kirkuk but the business failed and I lost everything. I fell into despair.
I stayed without a job for a while, but then I decided to look for a new job. During the period I was engaged in the trade business, I often travelled to Syria. I had a friend there in Aleppo who had a falafel shop, and I learned from him how to make falafel. I thought about turning this into a business; therefore I opened a small restaurant.
My shop is located on Pzishkan Street in downtown Kirkuk; currently I have one employee who helps me to run the place. Lots of customers come here on daily basis. They often ask me to open another branch in the city.
I named the restaurant Dadoosh, which is my daughter's name.
It is true that I failed at the beginning, but I didn't give up and started again. I love my new job and I always prepare and serve the food with joy.
 No one should ever give up hope, because When one door closes, another opens.