Ahmed and Jamil: Two little boys with big hopes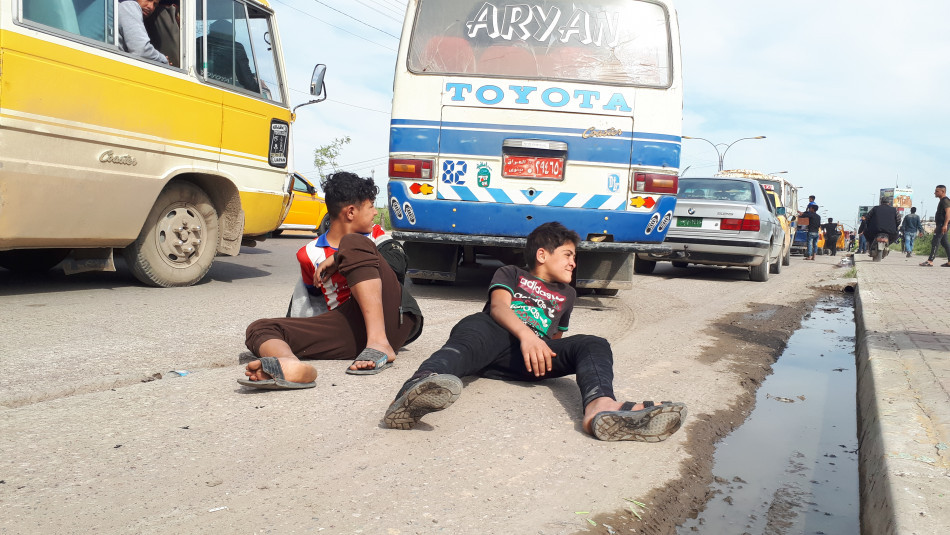 Ahmed and his best friend Jamil work as bus conductors in a Mosul terminal. They shout all the day to urge passengers to go on board, referring to the destinations where the buses go.
Their work starts from early in the morning until sunset. After passengers are boarded they have to stay on their feet in the bus collecting fares until the last passenger gets off.
His family's appalling living condition has forced Jamil to abandon school. "Traffic congestion is affecting our business; it takes the bus nearly an hour to move from the eastern side of Mosul to the western side", he said.
Some passengers get off the buses earlier at the bridge and go on foot to the other side because they arrive sooner than if they stay in the bus.
Ahmed and Jamil were sitting on the street waiting for the traffic to ease. "The traffic congestion provides a chance for chitchat with the passengers while we get off to rest our legs."
It has become a daily routine for both Ahmed and Jamil. The latter always dreams of a better life and a chance to go back to school, while Ahmed says he wants to become a police officer in the future to protect his city.