20 Years a Laborer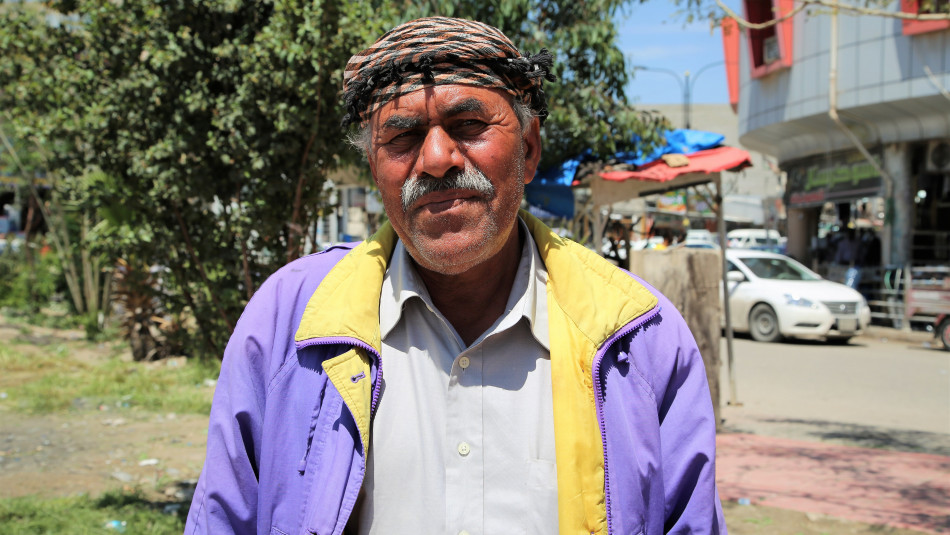 My name is Ali Atiyya. I'm 59 from Laylan sub-district. I've been a day laborer for more than 20 years.
Every morning I go to a square on Ahmed Agha Street in Kirkuk where workers gather waiting to be hired for work.
I usually transport bricks at construction sites or help organize home gardens.
It costs me 4 thousand dinars for transportation and another thousand dinars for food a day; however sometimes I stay jobless for more than a week.
I haven't got married as yet because I can't afford to raise a family.