Haitham Muhammad, a craftsman and protector of the environment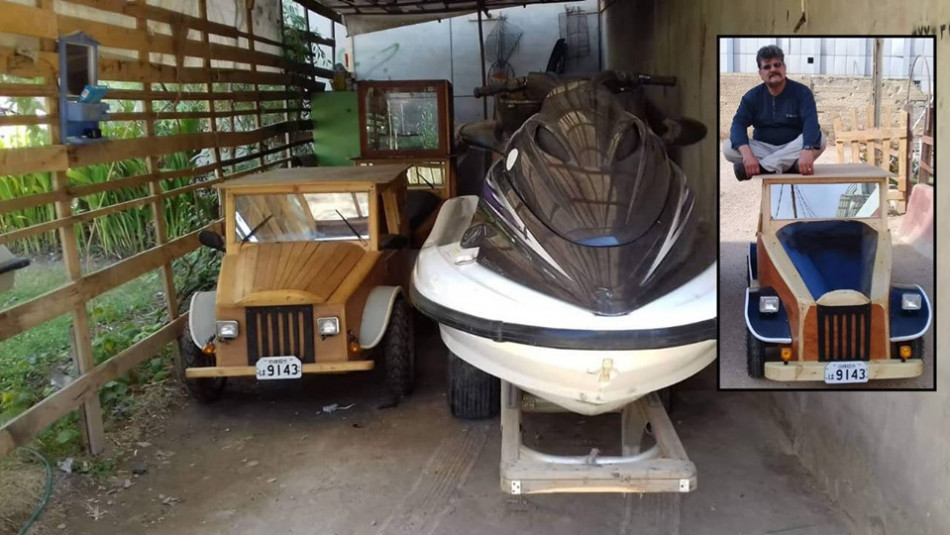 My name is Haitham Muhammd and I'm 50. For the past 20 years I have been designing and building wooden cars that are mostly displayed at tourist locations.
I live in Mosul. I've built many wooden vehicles; some of them are being operated at the city's tourist installations consuming a small quantity of fuel.
After the Islamic State (IS) group was driven out of Mosul, I was able to display my works which won the appreciation of the public.
Besides cars, I have also manufactured boats, cabins and caravans out of wood.
My goal is encourage the use of wood instead of iron in the industry which will help protect the environment.