Forty years of helping cerebral palsy patients stand on their feet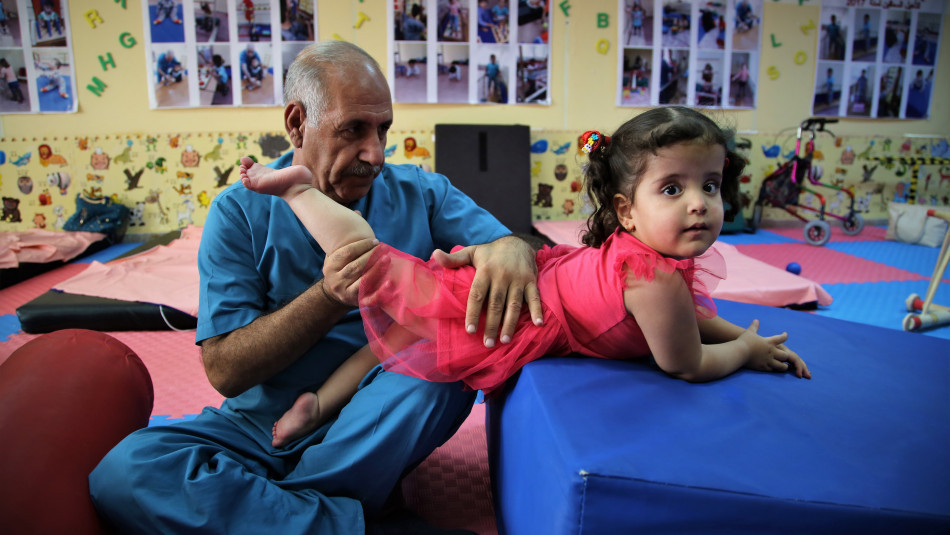 My name is Jasim Muhammad; I'm 57. I got a diploma in physical therapy, and I have been practicing this skill for nearly 40 years.
I took part in special training courses in Britain, Egypt and Jordan, which helped me improve my knowledge and skills.
Besides serving in Kirkuk's Rehabilitation Center for people with disabilities, I decided to open a private physical therapy center for children with profound challenges, which provides free services for needy families.
To date, over 2,300 children have been admitted to our center; nearly 400 children are brought to this center every month to receive physical treatment.
In 2017, we were able to help 12 children with disabilities stand on their feet again. The year later, the number rose to 23.
We hope to help restore normal life to a greater number of patients this year.