IDPs of three camps buy Aziz's pickles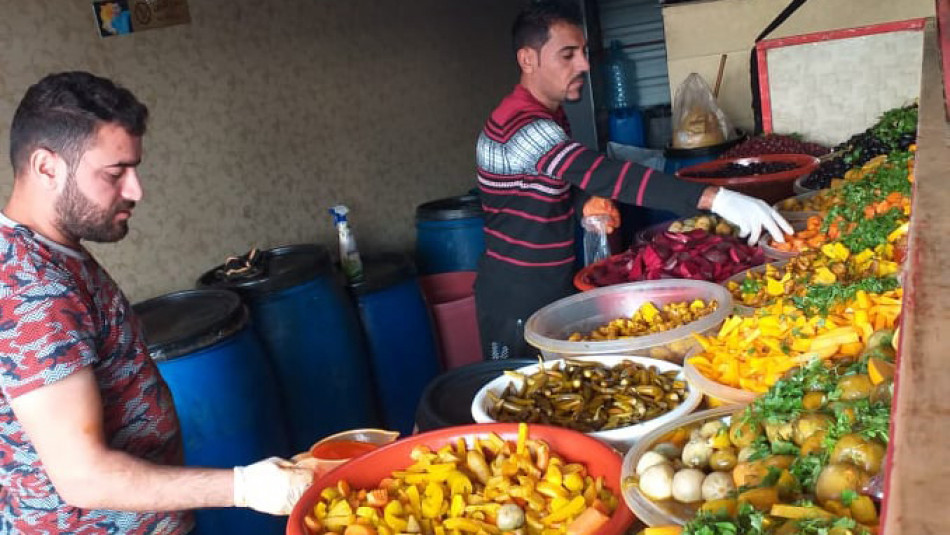 My name is Aziz Mato, and I am 28 years old. My family is well known for making pickles. I learned this job from my father, who inherited it from his ancestors.
My shop is in Kabartu camp in Duhok. I have been selling pickles for four years, and my customers are all IDPs. Because of the popularity and the taste of my pickles, IDPs of three camps buy my pickles. In winter, people like pickles more.
My job starts in summer when I put cucumbers and cauliflower into saltwater until they turn into pickles. All the components are locally made, and I make it very clean.
We have yellow and red pickles. The IDPs like Yellow pickles more. I sell 200 kilograms of pickles daily and each kill at two thousand Iraqi Dinars ($1.6).
I have six brothers and three sisters. I am not the only one in the shop. Two of my brothers also work here.
We aim to satisfy our customers, and we hope that we expand our business in the future and try to open new branches of our shop so  that the IDPs will not have to take a long distance to buy our pickles only here.