Narvin, a displaced 17 years old girl makes money from cloth designing in a camp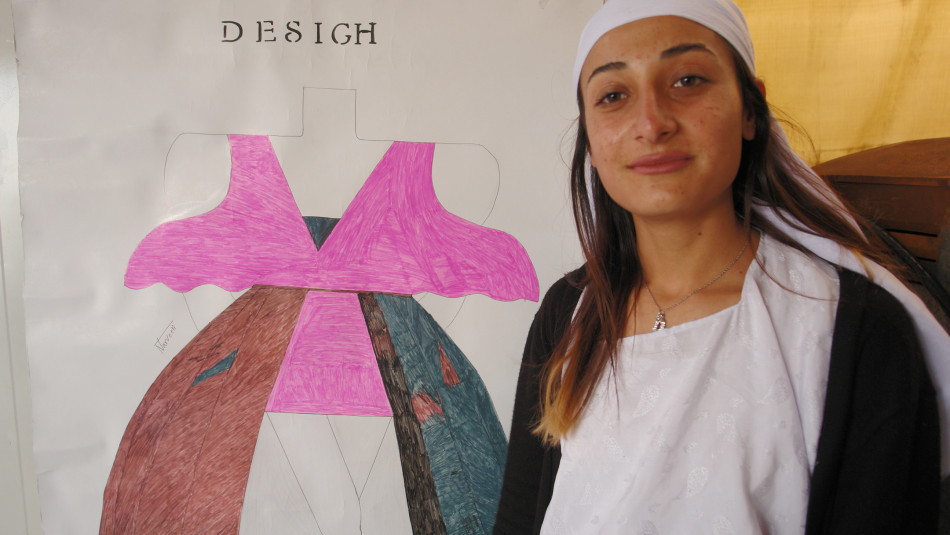 My name is Narvin Adil, and I am 17 years old. I am the only girl in my family and have four little brothers. My dad, as a worker, does not make enough money to afford my living expenses, too. That is why I depend on my abilities and talents.
It has been two years that I have been working as a cloth designer. By doing this work, I develop my hobbies and earn my studies expenses as an 11th grade student.
We have lived in camp for years. The financial situation of my family is very bad. My dad is a worker. It is hard to him to afford the living expenses of a family of seven members. I never ask my dad for money because he will become sad if he cannot provide us with money. And I do not want that neither. I do not want to be a financial burden on him.
I sell my cloth designs to tailors in the camp and in return they give me a specific amount of money. At least, it covers my study expenses.
What I do is my hobby, so not only I will not give up on it, I will try my best to have my own place and further develop my talents in .women cloth designing