Sarwar turns mud into gold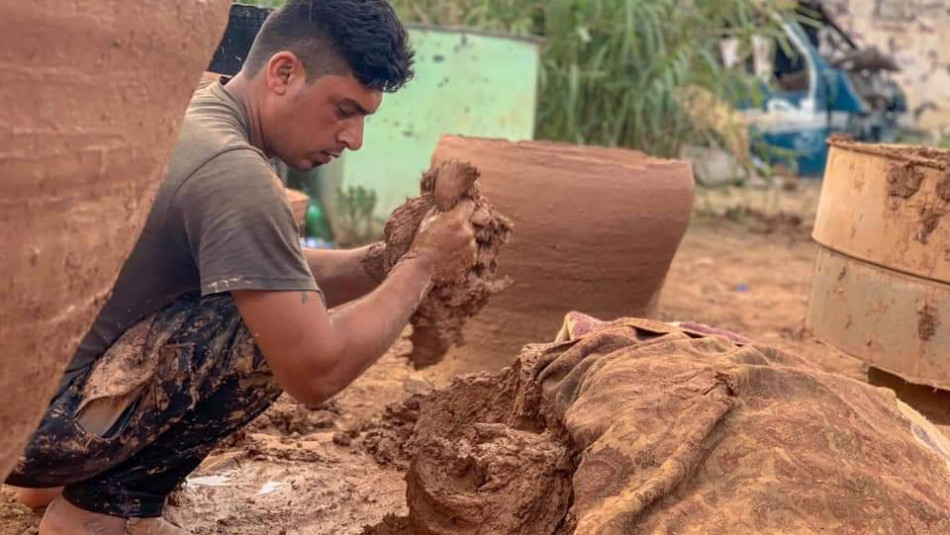 My name is Sarwar Hisen. I was born in Kirkuk in 1989. I am married and have two children. I have had this occupation for 13 years.
I started as an apprentice; later I learned the craft and I currently have 20 employees.
In the old days, only women would do this work, but nowadays mostly men do it.
We make clay ovens, barbeque racks, beehives, dove coop, etc.
The soil we use to make the pottery can only be found in Dubis District, Laylan subdistrict, and a few places in Kirkuk's Rahimawa neighbourhood.
It is a reddish soil and doesn't contain any stones. We mix it with salt and water.
We have customers from villages and towns outside Kirkuk as well.
There are iron ovens that work on gas nowadays. But people like to live healthy and enjoy their food, that's why they choose to buy from us instead.
The hardest part is acquiring the soil. Before the events of 16 October [2017, when the Iraqi Federal Forces forced the Peshmerga forces out of the disputed territories] someone would deliver a truckload for 25,000 Dinars [about $21]. But it turned out later that he was taking the soil from land he didn't own.
Currently, we pay that same amount for a truckload at each checkpoint. In total, counting transfer and labour costs, one load costs us 200,000 [about $168].