12-year-old displaced Jana likes to highlight uplifting aspects of life in her paintings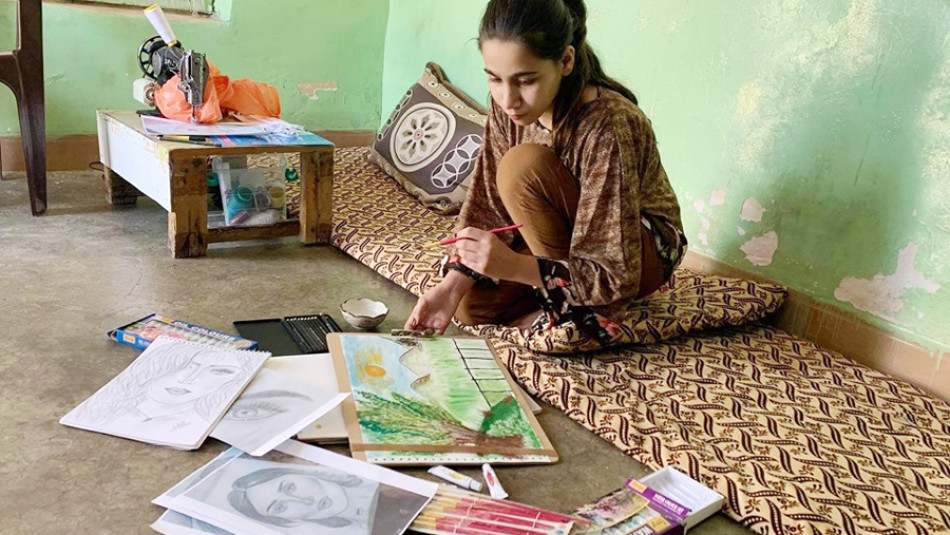 My name is Jana Toufan, I am 12 years old. I have been painting since I was in the second grade. My mother helps me; we both have talent for painting.
I divide my time between household chores, school homework and painting. I am able to do all three.
We come from a village in Slemanbag [subdistrict, about 8 kilometres south of Kirkuk City]. [The ISIS] war came to our region and we fled to Tuz Khurmatu. We have suffered a lot and we are fatigues, but I don't want my paintings to reflect that.
I paint beautiful women, nature, happiness and laughter. I don't paint the unpleasant things that have harmed us.
I have two sisters and a brother; all younger than I. My parents' health is not very good, that's why I do the household chores.
Since the outbreak of the Coronavirus, I mostly paint things related to instructions and awareness on health.
Our financial situation does not allow me to buy enough or good quality painting material, otherwise I would paint more.
I dream about studying art and become a teacher, and to later become a famous painter.