Displaced Chinar combines two jobs and a hobby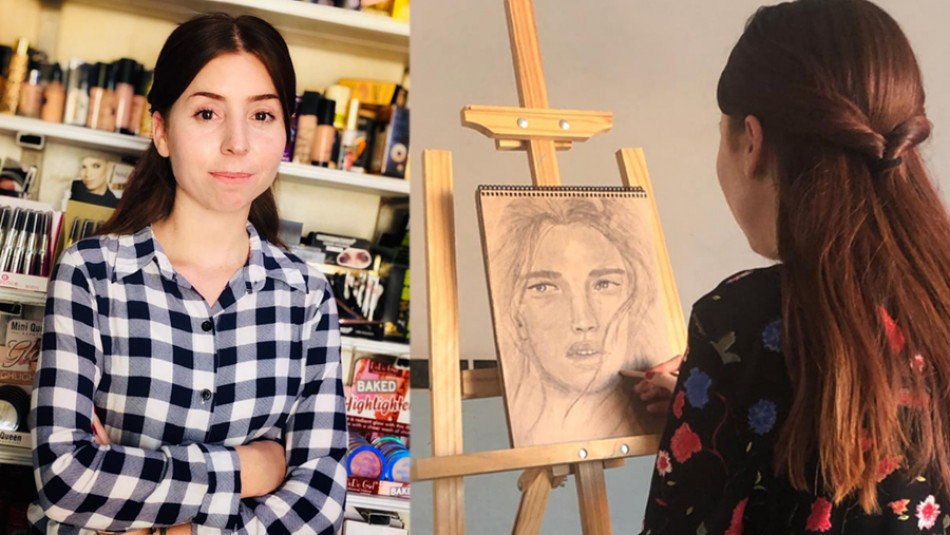 My name is Chinar Qaso Mishu, I am 26 years old. Even though I have been displaced for several years, I didn't give up on my education, work and hobby.
I am from Shingal District and have been displaced for six years. I now reside in Sharia, Duhok. I work as a nurse, have a shop and painting is my hobby.
I finished nursing school in 2018. I work in Shingal's General Hospital, but I work there only seven days a month, because most of the medical centres have not been repaired yet.
I opened a shop to sell women clothing in Sharia last year. Most of the time I run the shop myself, but when I have to work at the hospital, my cousins run it in my place. Before the Coronavirus outbreak, we would sell about 50,000 Iraqi Dinars [about $40], but we sell about half that nowadays.
I don't like to waste my time, that's why both at home and in the shop, I practice drawing.
It has been my hobby since my childhood. When I was in elementary school, I used to draw portraits of my friends in exchange for pens and rubbers. I don't see painting as an occupation nowadays, but as a hobby.
Maybe people think it's odd that I combine those three things, but as a matter of fact, they
should realize that women are very capable; right now, I am looking for another job to do it next to the other too.