Istibraq sets up eight book stalls in Diyala to encourage reading for free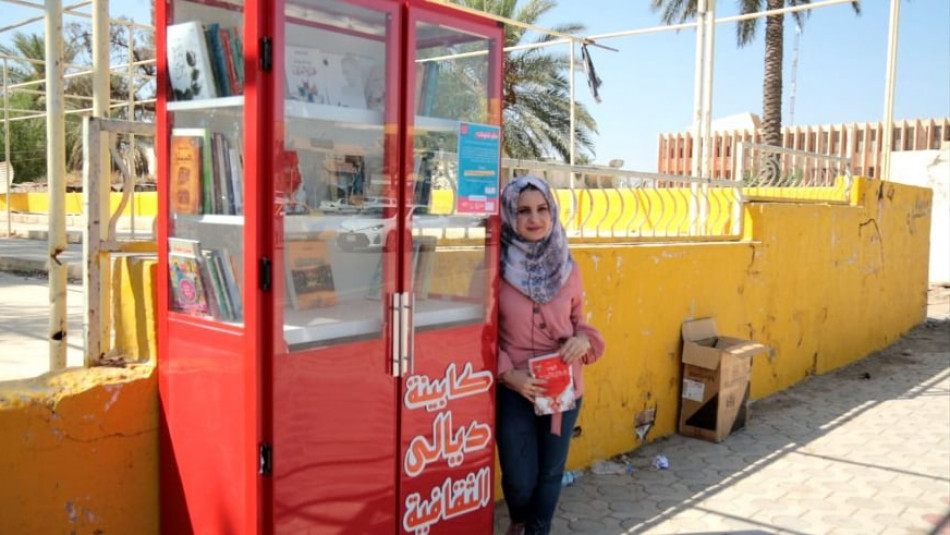 My name is Istibraq Sabbah. I am 25 years old, and live in Ba'quba, Diyala. I am a Samarra University Deases Diagnosis graduate.
About a year ago, an idea came to me, which was setting up small libraries. I started the project a week ago.
I named the project Diyala Booth for Knowledge. Thankfully, with 10 other volunteers, we have managed to place eight small booths around the city within a week. Each booth contains more than 60 books of different varieties.
My aim is to offer the youths an alternative to wasting all their time on mobile phones, chatting and wandering around the city. Because reading is more beneficial.
I do this initiative on a volunteering basis, and the government hasn't helped us out yet. What makes me happy is seeing a large number of people coming to request a book and sit to read.
I am wishing to be able to expand the project beyond Ba'quba – the capital of Diyala Province – to the rest of the province, so that more people can benefit from it.
Many show their gratitude, and that makes us happy.