Amir offers free haircuts for the impoverished IDPs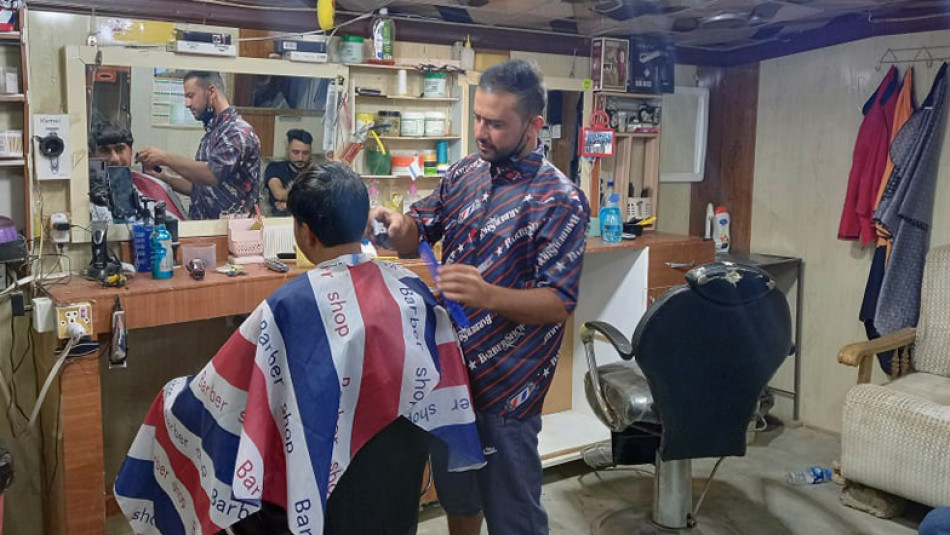 I never charge the impoverished people, especially the Internally Displaced People IDPs since as an IDP; I realize the misery they passed through.
My name is Nawaf Ajo, 27. Seven years ago, we were displaced from Gohbal settlement due to Daesh attacks and resided adjacent to Khanky IDP camp in Duhok province.
I was working in a barber shop for a friend of mine. He decided to go back to Shingal and I decided to buy the shop. I am working for myself in the last two years.
I make my living and also help people at the same. I do not charge poor people. Some kids come carrying 1,000 Iraqi Dinars IQD (USD0.70) so I give them back the money and offer a free haircut. I myself sometimes ask people to cut their hair for free.
Every day, about 15 customers come. Some of them pay 3,000IQD and I am fine with it. I can provide part of our basic needs.
I have got married few years ago and have two kids.
I like my carrier and do my best to give my customers the best haircuts so in order to satisfy them and have my own regular customers.