Fatima always had a different dream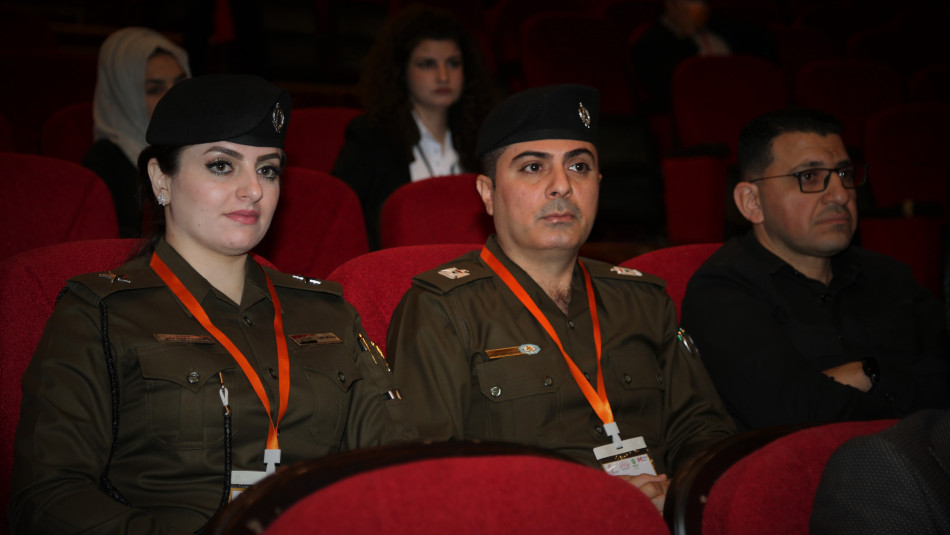 Since my childhood, I have been dreaming of a profession or job that distinguishes me from others. In the end, I fulfilled my wish and became a policewoman.
My name is Fatima Wahid. I am 27 years old, postgraduate of the faculty of administration and economics at the University of Kirkuk and I am now an officer in the Kirkuk Police Command.
I have been seeking a different job for a long time. I wanted my profession to be of interest, especially to the women of Kirkuk city because our women are not able to make their voices being heard in particular when they are in trouble.
I decided to join the police force so that I could serve the ladies of my city. 
The Iraqi government organizes continuous courses at the Higher Institute for Security and Administrative Development so I started my career from there. I want to urge other women and girls to participate in those courses, and for parents to support them. Girls often ask me via social media networks how to join the police force and I give them the necessary instructions.
Anyone who graduates from these courses becomes an employee like other employees and performs his duties from eight in the morning until two in the afternoon. 
I have not encountered any obstacles so far. On the contrary, most of the time the citizens ask me to take a picture with me when they see me in the uniform of the police.