Revan turns bus into mobile restaurant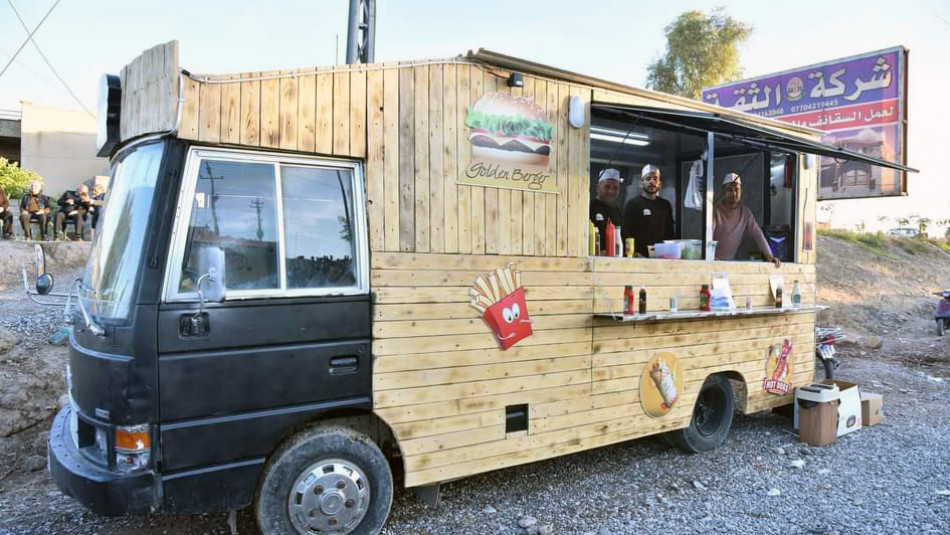 Bus is a common mode of transportation, but I've modified it and turned it into a mobile restaurant.
My name is Revan Boutros Abdel-Ahad, 34, and live in al-Hamdaniya (Bakhdida, Qaraqush) district of Ninewa province. I have been doing this business for more than two weeks.
I bought a Toyota coaster bus and made changes to it with the help of a carpenter and turned it into a small mobile restaurant. The cost of launching my new business amounted to eight thousand American Dollars, without receiving any assistance from any party or organization.
I run this mobile restaurant with the help of two people, one of whom is my brother and the other is my cousin. We offer Falafel (minced chickpeas) sandwiches, hamburgers, Shish Tawuk (Chicken bars), French fries and many other types of food.
We work daily from four in the evening until 11 at night, we do not have a fixed place, we sell about 200 sandwiches per day. We chose a different job that attracts people's attention and becomes our source of strength.
What we have done is part of the rebuilding process, because many people have returned to al-Hamdania after the brutalities of the Daesh war and now in the process of resuming their ordinary daily life.