Bassem's falafel shop bustling with customers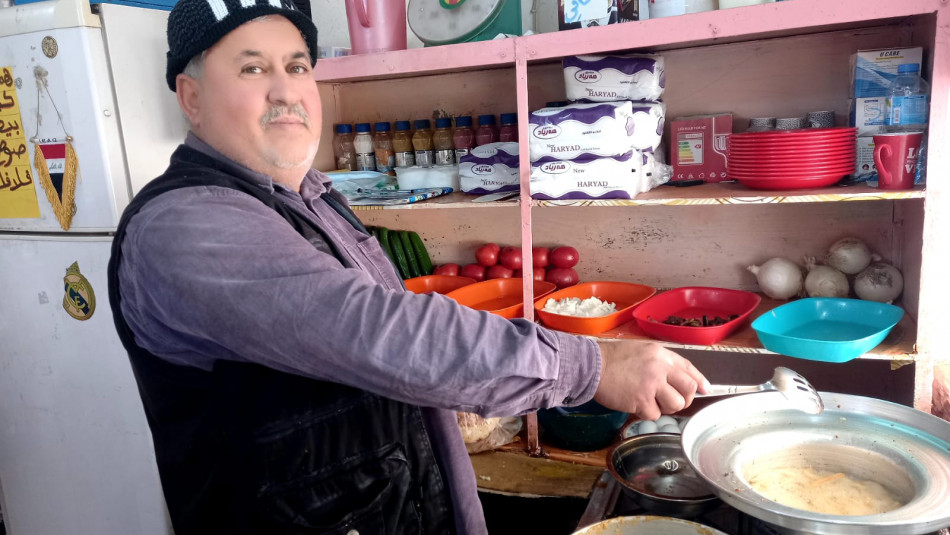 What my customers like the most is the falafel that I prepare, it has a special taste and flavor and it always runs out before all other sandwitches.
My name is Basem Sadiq Issa and I am 54 years old. I prepare fastfood in a small shop located in the center of Al-Qosh sub-district such as falafel, hamburger, sausage and sometimes Kebab as well, but most customers come for falafel.
I have been selling falafel for 27 years. I have a good experience in how to prepare it, and I am very famous for that among the people of Alqosh.
I work in the shop every day from five in the morning until two in the afternoon. I have no waiters so my son gives me a hand on some days and I prepare all the food myself.
I am passionate about collecting antiques and folklore pieces as you can see it in my shop so customers take pictures in the shop for souvenirs, while they wait for their falafel sandwich.
Most of the customers buy falafel and then other foods come back, so I always strive to keep the falafel I prepare for its flavor and to keep my reputation as a beautiful story in the memory of the people of my town.