Hiwa brings hope to people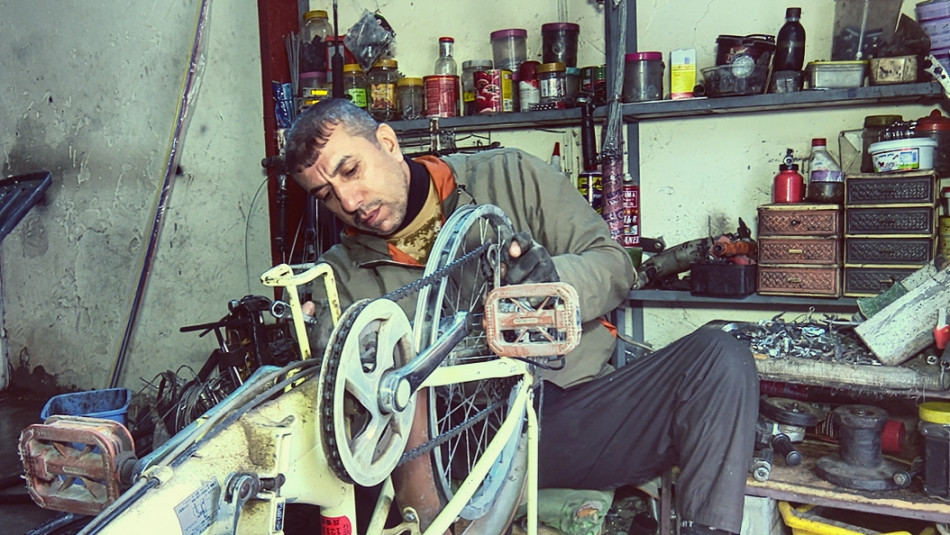 My name is Hiwa (Hope in Kurdish) Abdel Rahman, I am 49 years old, married and father of three children. I suffer from paralysis in one of my legs since birth. I have been working as bike repairer for 25 years, through which I support my family.
Despite being a person with special needs, I did not stand still idle. I have learned this profession by myself and opened a small shop in Al-Hurriya neighborhood in Kirkuk.
I work in the shop from half past eight in the morning until sunset, except midday I go back home for lunch.
I love my profession so much and have never thought of leaving it. Although I can't walk like a normal person, but I go to the market myself to buy the needs of the shop.
People with special needs in our society are sometimes bullied by those around them, but still I want to plant hope in people.
Bike is a necessity that should be avaialble in every home. When I repair a bike for children and watch them drive it, I have a heart-touching feeling.
My health prevents me from riding bikes, but I feel the joy of riding it deep in my heart.