Gorges refuses to rest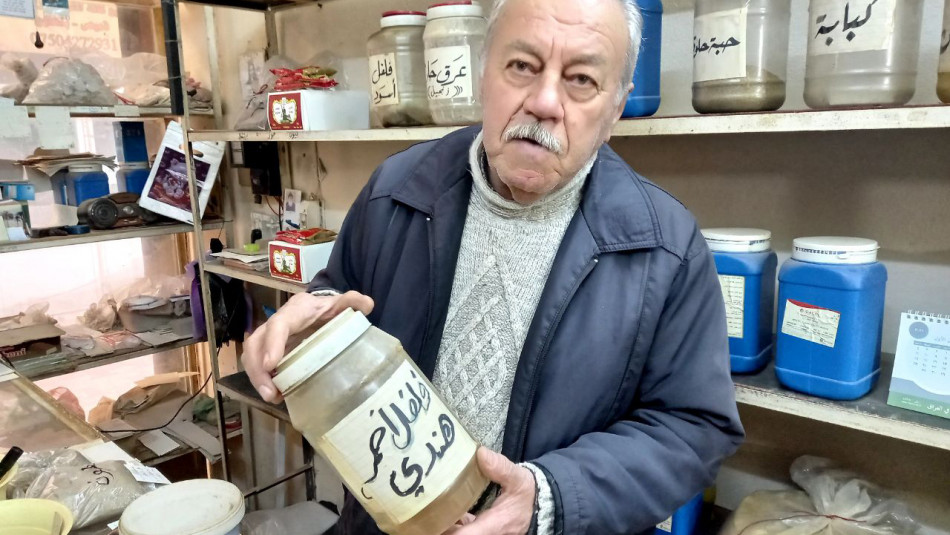 After decades spent in teaching, I could not live as a pensioner and stop working, so I decided to open a shop for spices thus I am spending my day time working and it has turned into another source for our living for years.
My name is Gorges Ismael Sivana, I am 76 years old from the original inhabitants of Alqush sub-district in Ninewa Plains.
I was appointed in 1971 as a teacher in a school in the Sinuny sub-district of Shingal (Sinjar) district and retired after 27 years of service. I stayed at home for a while, but I was bored. I thought of finding a way to occupy myself, so the idea of this shop came to me.
Ten years ago, I opened a shop to sell spices. In addition to spending my day in the shop, this shop is a source of my family's living, as I am father of six daughters and one son. I earn about 10,000 Iraqi dinars per day (USD7), and sometimes less than that.
I sell 15 kinds of spices in my locality, four of them are produced in the Alqush district, and the rest are from Dohuk and Mosul.
By nature, I do not like to sit at home and like to work, and a store for spices was one of the professions I was interested in.