Sarwenas combats violence against women by drawing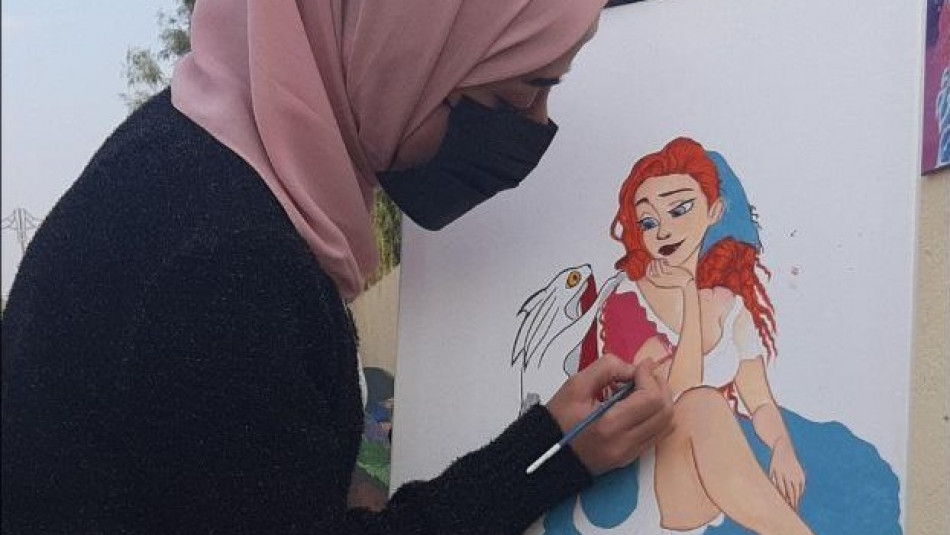 My name is Sarwenas Ali Akbar Hussein, from Tal Afar District of Ninewa province. I am 27-years-old.
My talent for drawing started at the age of 11, when I was a student at the elementary stage. My family loves art, as three of my brothers and sisters are also painters.
I draw in watercolor and oil, along with charcoal and ink. I have participated in several exhibitions in Tal Afar, the last of which was a festival at the Tal Afar Youth Forum, in addition to my continuous participation in exhibitions of Tal Afar schools and the Sidewalk Book exhibition.
I seek, through my paintings, to call for respecting women's rights and to stop persecuting them and violence against them.
Drawing has become a big part of my life, and I feel so empty when I do not practice this art through which I express my thoughts and aspirations, although our conservative community always tries to restrict my talent, but I no longer care much about these matters.
I invite Eves of Tal Afar to be stronger than the restrictions of society, practice her talent and bring it to the light and not remain repressed in dark rooms to contribute to building a better future for her and future generations.