Mohammed spent his life in sewing Dishdasha (Thawb, Robe)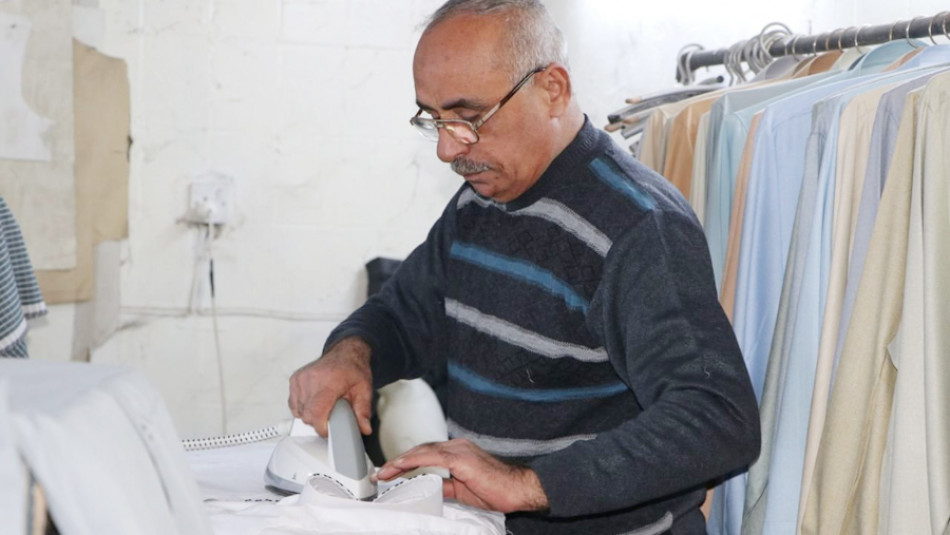 I am Khalid Mohammed, 62, live in Mosul, center of Ninewa province. I have been working with my father in a Dishdasha factory since 1989 before moving to Libya in the 1990s due to the deteriorating situation in Iraq.
In Libya, we also started tailoring Dishdasha, a craft I grew up with and love it.
I returned to Iraq in 2022 and thought about re-establishing the factory in Mosul because I love this profession and at this age, I am ready to work from now until tomorrow and sew new models, but I need the government to support me.
Most of my customers are from Mosul and surrounding villages. People usually wear these clothes for soirees and special occasions such as weddings.
Clothing designs have changed a lot recently. We used to sew clothes only for men, but now young people are also in demand.
There were several factories for this Arabic dress but they were closed down due to the war. Nowadays, Dishdasha is now imported from China. I wish the market would improve and the factories would start working as before.