So far six Ezidis have been nominated to succeed deceased leader of the Ezidi community Mir Tahsin Beg. A single nominee is due to be settled next week.
A'mir Mahmoud Mirza Beg, on behalf of Mir Tahsin's family told (KirkukNow), "The family of the Mir has held two meetings with the Ezidi community; in the first meeting 24 representatives were chosen who will be the only authorized people to attend the meeting which will be devoted to choose a single nominee."
According to Mirza Beg, during the second meeting was held on February 24, six candidates were approved.
Mir Tahsin Saeed Beg, spiritual leader of the Ezidi community in Iraq and the world died on January 28, 2019 in a Germany hospital at the age of 86 and was buried in Sheikhan, Ninewa.
The Ezidi leader was born on August 15, 1933 in Ba'adre village in Ninewa's Shekhan district.
Tahsin Beg is the successor of his father Saeed Beg, who died in 1944. He was also the head of the Yazidi Supreme Spiritual Council which represents the Ezidis in all matters in respect of states and tribes.
As stipulated by the Ezidi traditions, the leader of the Ezidi community should be a member of the Mir's family.
Potential successors
Six candidates are vying to become the next leader. The list consists of: Hazim Tahsin Beg, Kamiran Khairi Beg, Sherzad Farooq Beg, Salim Najman Beg, Harman Mirza Beg and Sabah Jasim Beg.
According to information obtained by (KirkukNow), Hazim Tahsin Beg the late leader's eldest son and Kamiran Khairi Beg have bigger chances.
A'mir Mahmoud Mirza Beg, the spokesperson to the Mir's family said "all candidates are members of the Mir's clan and they all live in the Kurdistan Region except for Salim Najman who has returned from the US."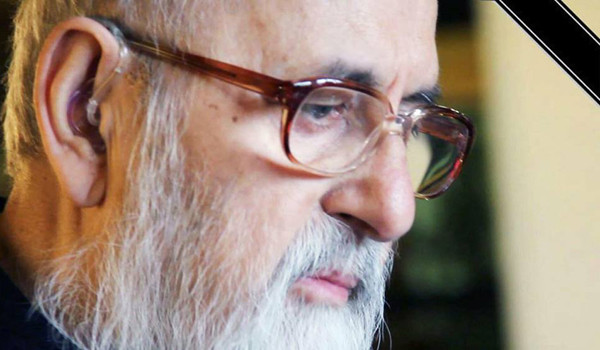 Earlier S'ood Misto, advisor to the Ezidis spiritual council explained that "after the clan selects one or two candidates, the names will be submitted to the spiritual council which in consultation with tribal leaders will choose the new leader."
The Ezidi population in Iraq is estimated at 550 thousand. As many as 360 thousand Ezidis were displaced, while 100 thousand have fled Iraq, according to statistics of the KRG's directorate of Ezidi affairs.
The Ezidi community alongside Christians, Kakayees and Turkmen suffered the most at the hands of the Islamic State organization which committed numerous atrocities against the Ezidi population after they took control of Shingal in August 2014.