As many as than 32 Ezidis from Ninewa's Shingal (Sinjar) who have been rescued from Islamic State (IS) captivity are trapped on the Syrian side of the border with Iraq after Iraqi authorities closed a border crossing point between Shingal and western Syria's Rojava cantons.
The stranded Ezidis were freed from IS captivity in Baghouz within the Syrian Democratic Forces (SDF)'s military assaults against the group.
Ahlam Haji, member of IS survivors committee speaking to KirkukNow, said, "We tried to bring back 17 of the rescued Ezidis among them two wounded women but they didn't let us."
According to haji Iraqi army forces prevented the Ezidis from crossing into Shingal and were compelled to return to Syria's Rojava, where they are being put in the Ezidi House "Mala Ezidyan", a shelter that reunites rescued Ezidis with relatives.
Sheikh Zyad, director of the Ezidi House in Rojava cantons told KirkukNow, "During the final stage of the war against IS many Ezidis were freed most of them were children; now there are as many as 32 of them unable to return home."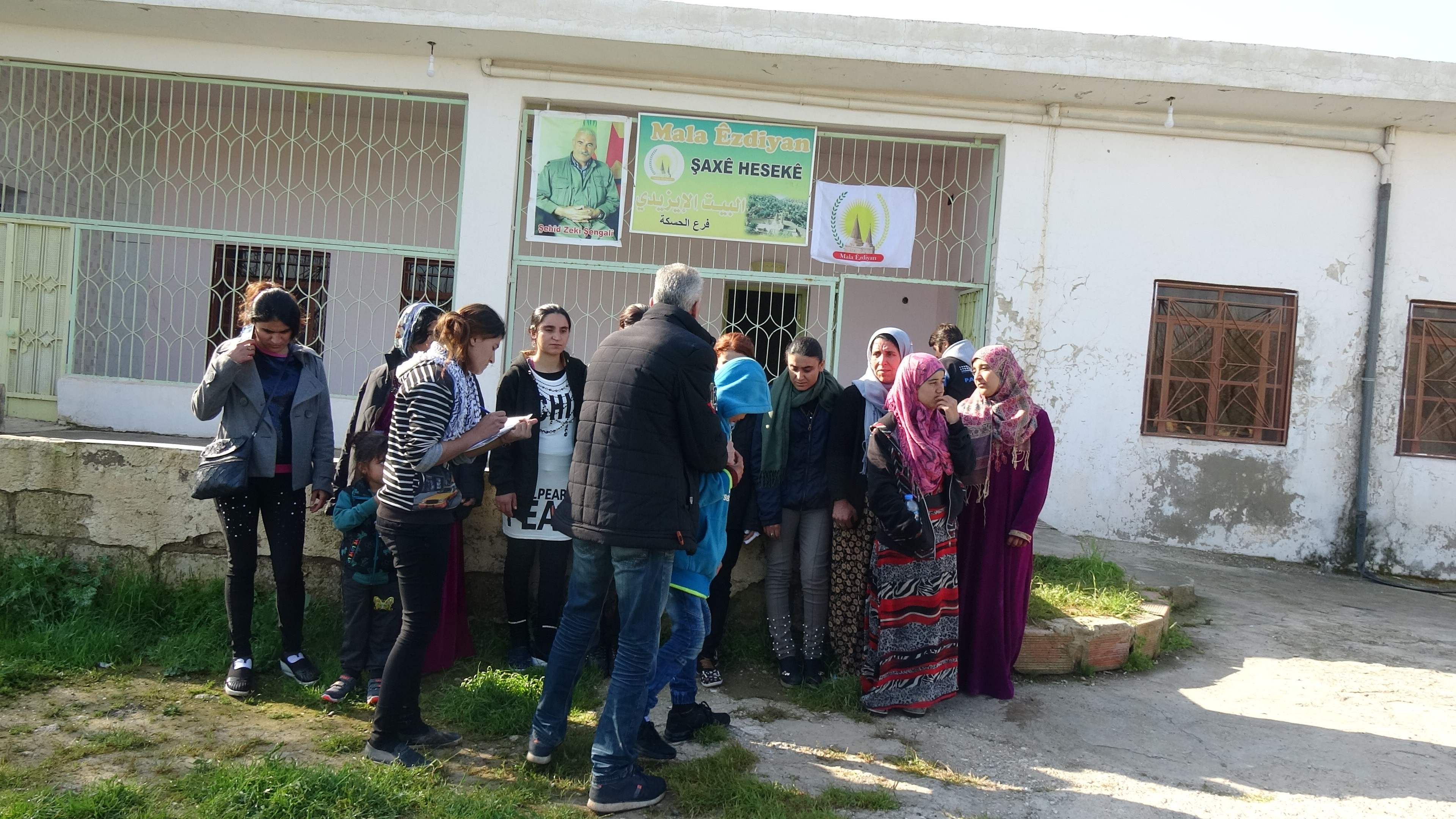 The border point linking Shingal to Syria was closed by the Iraqi government in December 2018 which claims that it is informal.
Relatives of the Ezidi survivors in a statement criticized the Iraqi army for hindering the return of their loved ones and called on the Iraqi government to facilitate their reunification.
In 2014, the Islamic State group attacked Shingal massacred hundreds of Ezidis and kidnapped 6 thousands more. The fate of some 3,000 remains unknown.