Relatives of Ezidi victims want through the establishment of a council to obtain their rights and set the pace for determining the fate of loved ones still unaccounted for.
The council of Ezidi Victims' Relatives is made up of 15 members including a number of women and girls. The council was elected last month by Ezidis who were affected by the brutality of the Islamic State (IS) group.
Dawud Khatari, head of the council's media and relations department told KirkukNow, "Before the council was declared, extensive discussions were made so that no one and no group decide on behalf of the victims and their relatives without prior consultations; finally we decided to establish a council which represents all."
The council will be based in Ba'adre in Sheikhan district; its members are made up of Ezidis who suffered at the hands of IS, many of them had lost one or two family members.
"This is a legitimate and formal council; we have gained approval from the government departments, above all, the Ezidi spiritual council has expressed their full support to us', said Khatari.
He added that the council members have visited Shingal and met with the Ezidi spiritual council, indicating that their efforts will continue with the aim of enhancing coordination in regard to the case of the victims' relatives.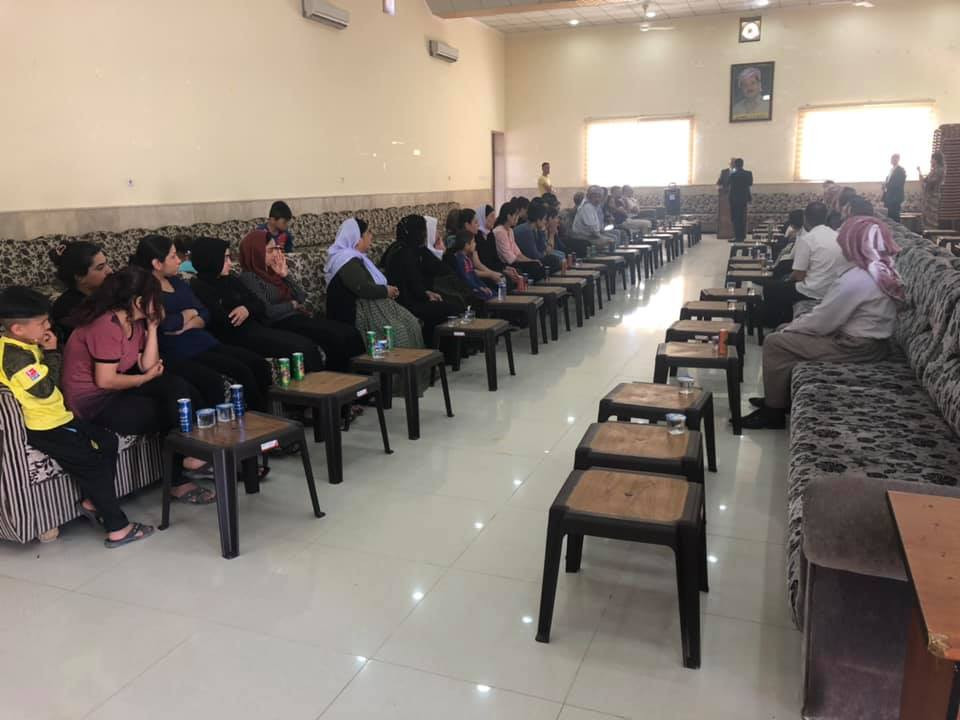 The Ezidi population in Iraq was estimated at 550,000; following the IS attacks in 2014 as many as 360,000 fled their homes and an estimated 100,000 sought refuge outside the country, according to recent statistics by the Kurdistan Regional Government (KRG)'s directorate of Ezidi affairs.
The Ezidi community was subjected to numerous atrocities by IS after it overran Shingal (Sinjar) in August 2014. Over 6,417 Ezidis were kidnapped by the group, while the fate of nearly 3,000 Ezidis including women and children remains unknown.
One of the major goals of the council, as explained by Khatari, is to "follow up on leads to the fate of the missing; and for this the council plans to visit Syria's Rojava cantons to search for Ezidi abductees."
The Syrian Democratic Forces (SDF) declared the end of IS in Syria on March 23, 2019 after five years of fierce fighting backed by the coalition forces. An estimated 200 Ezidis were freed from IS captivity during the final battle in Baghouz.