Approximately 300 donums in Shingal (Sinjar) west of Mosul were set ablaze on Tuesday, as civil defense teams struggled to contain the fire with the only two fire engines available.
The incident occurred in the early hours of Tuesday June 4th, which coincided with the first day of the Eid al-Fitr holiday. The fire was set to wheat crop fields in two different locations in Shingal's Tal Ozer sub-district were set ablaze.
"The first fire incident damaged farmers' wheat crops near the Siba Sheigh Khidir residential compound; we immediately called the fire stations of Shingal and Talafar, but before they arrived the fire had grew fiercer", Jalal Khalaf Peeso, Tal Ozer sub-district commissioner told KirkukNow.
"We were able to control the fire in Siba Sheikh Khidir before causing more damage, but we are yet to put out the other fire which erupted in the center of Tal Ozer as only two fire engines are available", he addd.
According to the Tal Ozer sub-district commissioner, between 20 to 30 donums of wheat crop fields have burned, indicating that according to their information, "some people are intentionally setting fire to farmers' wheat crops."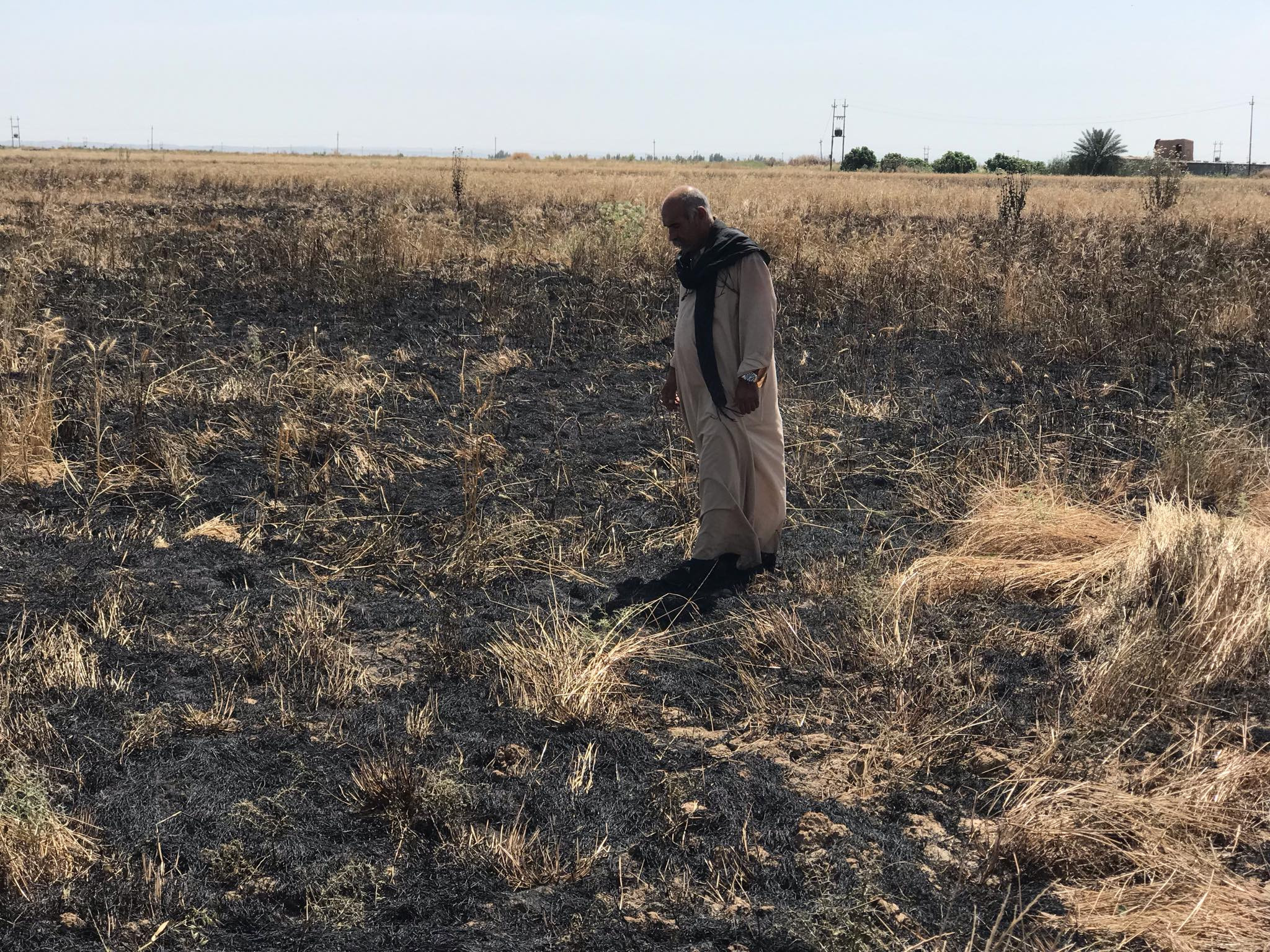 Shingal district commissioner Fahad Hamid stressed that since the start of the harvest season to date an estimated 300 donums of wheat crop fields in Shingal have been burned.
"If these incidents continue, farmers would be greatly affected", said Fahad Hamid.
So far thousands of donums of wheat and barley crop fields in the disputed territories in Kirkuk, Ninewa, Diyala and Salahaddin provinces have been damaged in fire incidents.
Despite that the Iraqi parliament on May 24 formed a committee to compensate affected farmers, Sherko Mirwais, an Iraqi MP from the Patriotic Union of Kurdistan (PUK) faction says, "In the areas where there is no doubt that the Islamic State (IS) is behind the fire incidents, the committee can easily offer compensations; however in other parts where it is still unclear who sets fire to farmers' crop fields we have to wait for the course of investigations to end."