Two farmers died, another injured while attempting to put out fires which rose in wheat and barley crop fields in Ninewa's Shingal district.
The incident occurred in the late hours of Saturday, June 8th near Borke residential compound.
"The fire rose in the area around the residential compound; the situation went out of control due to the heavy winds. We heard the farmers crying for help and we went to the rescue," Faysal Rasheed, head of Borke council told KirkukNow.
He added that containing the fire was a tough task. "We heard that several farmers were burned while trying to control the fire, we didn't know what to do, and we were afraid that the fire will cause more damage," he said.
Qasim Murad, a local farmer who joined the efforts to curb the fire said, "Three farmers were injured as the tractor they were using to block the fire was set ablaze; consequently two of them died of their wounds, while the other is now receiving treatment in hospital."
According to Murad, the fire was caused by an electric shock.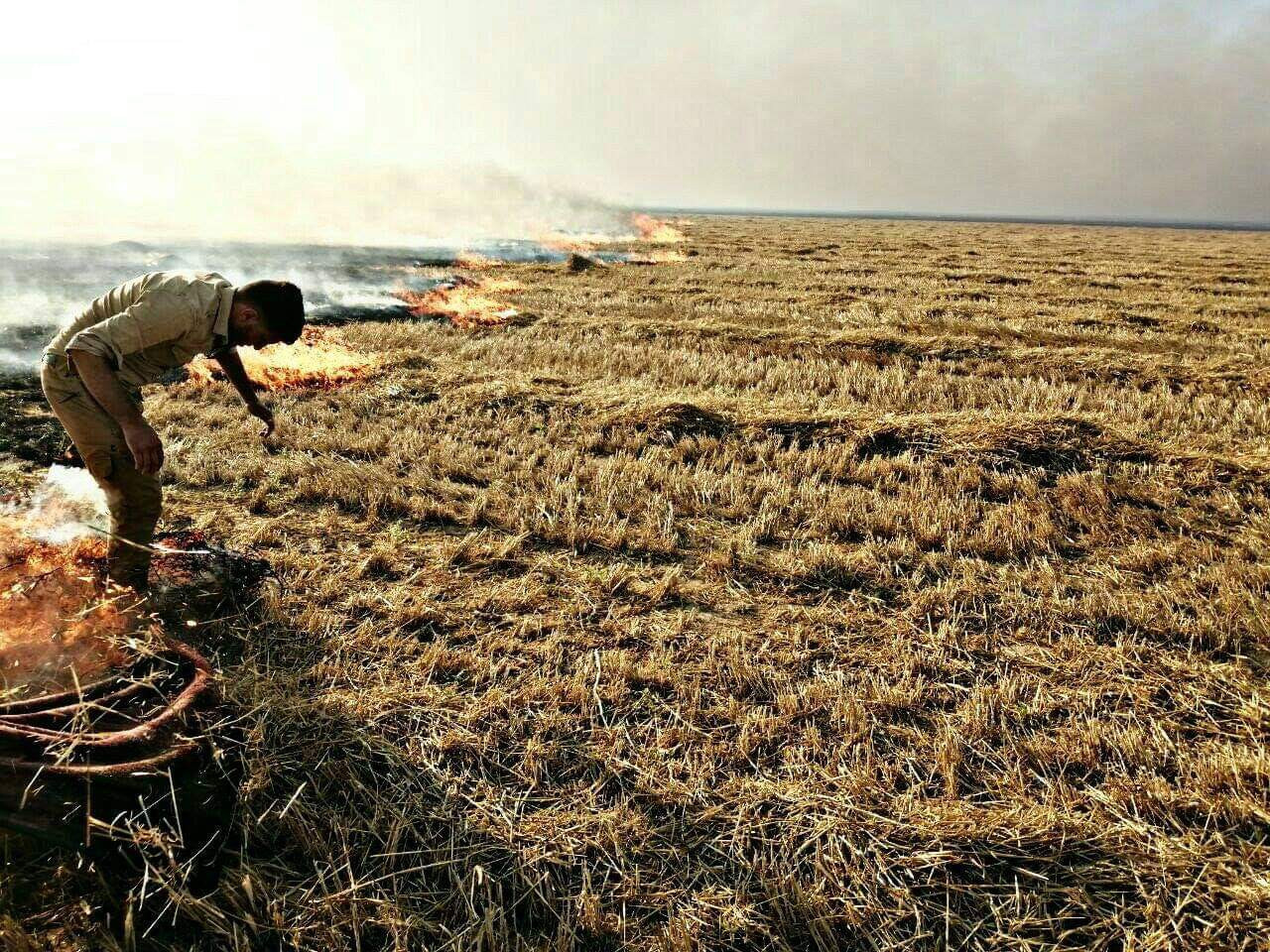 The two farmers, Saeed Sabri, 35, and Barzan Omer, 40, who lost their lives were residents of Borke.
Khodeda Choki, head of Shingal's Sinune sub-district said, "We were at the scene until late after midnight, but we were helpless. As the wind weakened, the fire gradually started to fade away."
According to sources, on Saturday June 8th, crop fire incidents took place in 11 different parts of Shingal west of Ninewa province, inflicting massive damages to farmers' crops.