Representatives of Kurdish political parties said they reached an agreement to participate in the upcoming provincial council elections in the disputed multi-ethnic province of Kirkuk under a united electoral list.
The announcement was made at a joint news conference following a meeting held on Monday, September 9 at the Kurdistan Communist party's office in Kirkuk.
"All the factions agreed to take part in the elections under a united list which we have named, Kirkuk is Kurdistani", Rawand Mala Mahmoud, deputy head of the Patriotic Union of Kurdistan (PUK) organizational center in Kirkuk told KirkukNow correspondent.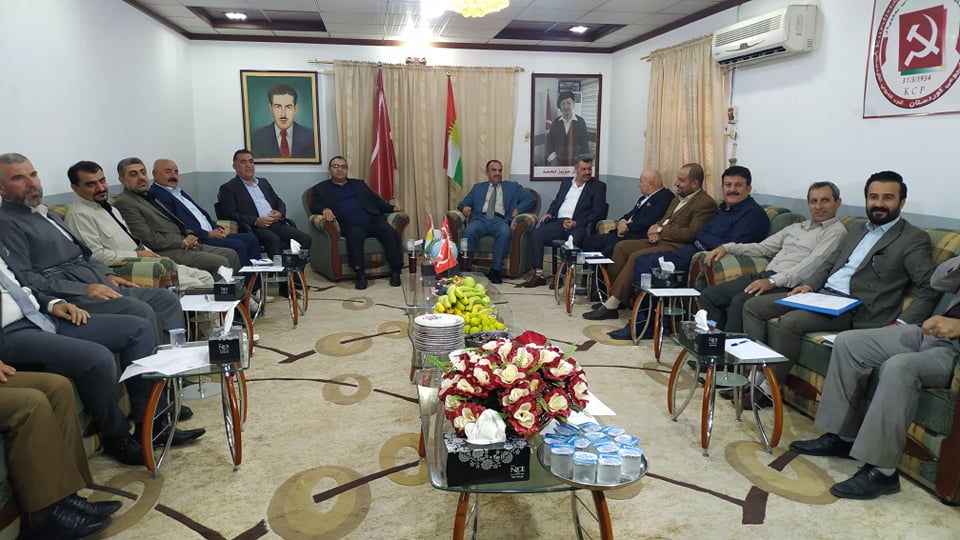 Concerning the absence of representatives of the Kurdistan Democratic Party (KDP) in the meeting, the PUK official said "they also support the formation of a united list," indicating that their views were taken into account.
The provincial elections planned for April 2020 is seen as a highly anticipated event in Kirkuk where the process have not been held since 2005 due to ongoing disputes between the various components of the province.