The reopening of Kirkuk's ottoman-era Qaysariya bazaar has been delayed for two more months, and shop keepers demand to be exempted from paying rents for 4 years in compensation for their losses.
On November 26, 2018, the bazaar which is located in central Kirkuk caught fire which tore through at least 220 shops.
Back then, Turkish ambassador to Iraq Fatih Yildiz had declared during a visit to Kirkuk that Turkish TEKA company will undertake the restoration of the market.
Haqi Isma'il, representative of the Qaysariya shopkeepers, speaking to KirkukNow, said, "The bazaar was planned to be reopened by the end of last August, but it seems that they face some difficulties despite that 90% of the renovation project is complete."
He added that shopkeepers cannot press for speeding up the project as they have not contributed to the project financially.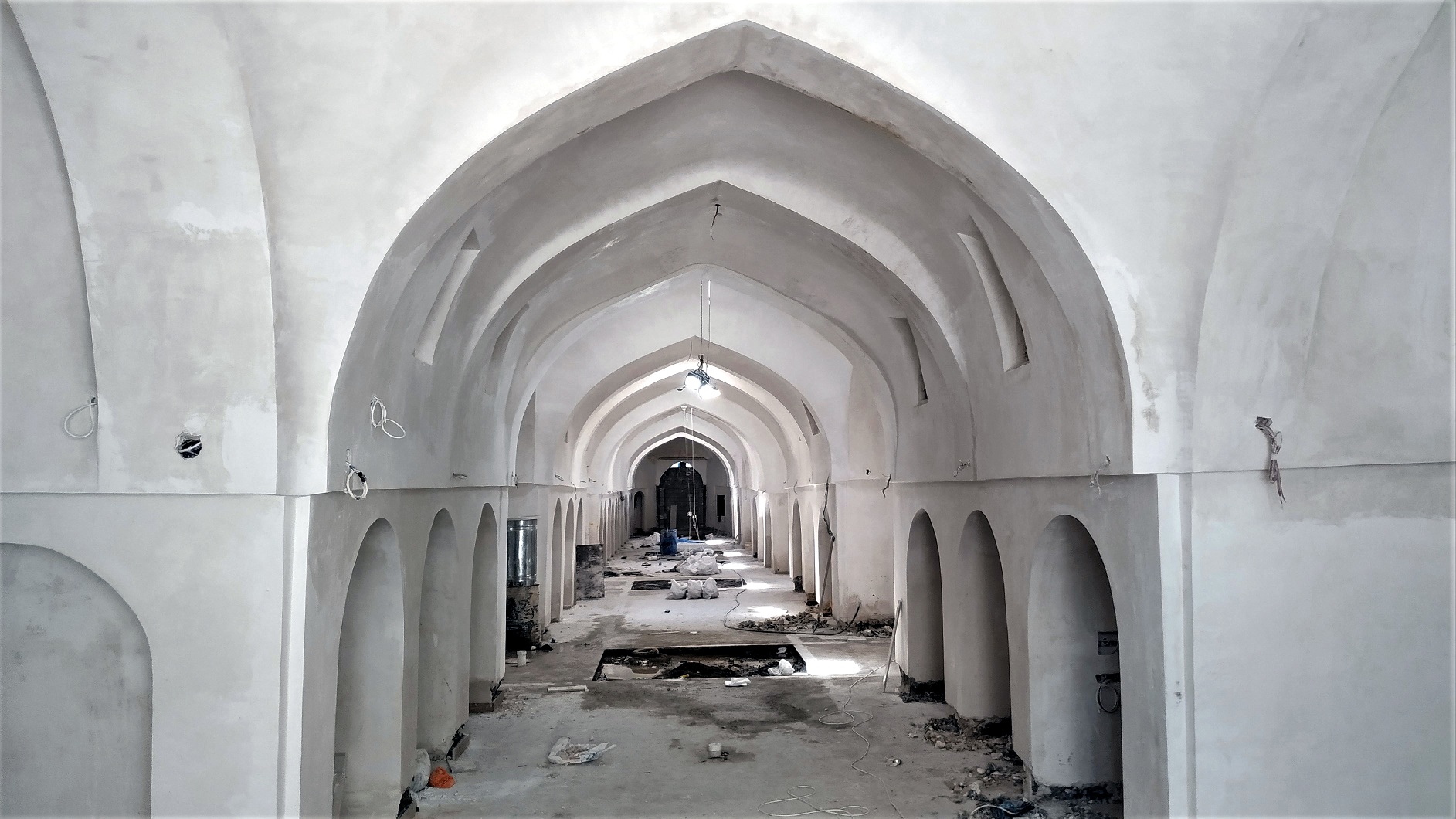 The Qaysariya devastating fire incident caused an estimated 3 billion Iraqi dinars in damages. No compensations were offered to affected shopkeepers.
The history of Qaysariyah dates back to 160 years ago. The bazaar was built by the Ottomans on an area of 2,000 square meters.
 The popular market is comprised of 232 shops and has 7 main gates.
Abdulqadir Jarah, a technical supervisor at TEKA said the bazaar has been equipped with up-to-date services, including central air-conditioning, satellite and internet network as well as security cameras.