14-year-old Yamama from Mosul deep inside misses playing with her dolls, watching cartoons and going back to school, yet she is now forced to undertake the responsibility of taking care of her child and husband.
Yamama Muhammad is an example of a large number of underage girls in Mosul who were forced into marriage instead of letting her live her childhood dreams.
"I miss going to school and having fun with my friends in the neighborhood, but I could no longer do this since I am married now," she said.
With her childlike face and her 150-cm tall and slim body, she sat at the doorstep of her father's house in the 17-Tammuz neighborhood on the western coast of Mosul, speaking to KirkukNow, while her mother sat next to her, cautiously listening to the conversation.
"I was born in 2005. Last year, when I became 13, I was married to a young man who is only one year older than me. Now, I have a son named Qsoora. Life got more difficult for me raising a child and taking care of a husband in addition to other family responsibilities. However, I can't change my life and my destiny."
Yamama's mother (in her 40s), interrupting her daughter said, "I have four daughters and three sons; Yamama is the eldest. Our house in al-Khazraj neighborhood was destroyed during the fighting with the Islamic State (IS). My husband lost his pickup truck which he used to transport vegetables, and provided our only source of living."
Yamama's family had to rent a small house in western Mosul's  17 Tammuz neighborhood for 120 IQD (US$ 100) per month.
"We couldn't afford to send Yamama and her siblings to school; therefore we decided marry her off to a young man to ease our economic hardships, particularly amid lack of government support," Yamama's mother told KirkukNow, adding that they are ready to marry off her 11-year-old daughter, Fatima if someone proposes to her.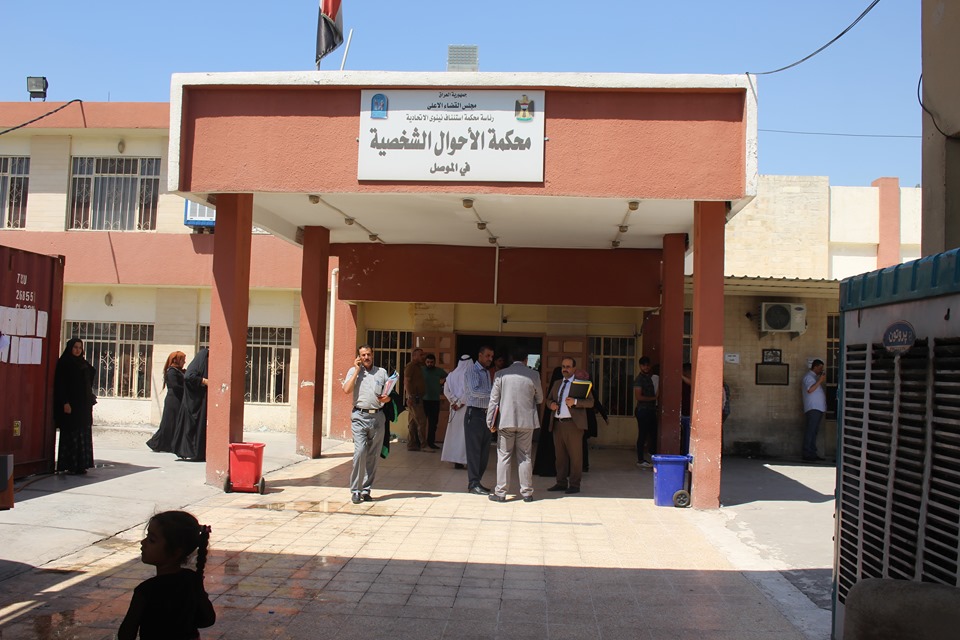 Regarding the phenomenon, Iraq's minister of planning Ali Shukri had earlier revealed that 5.5% of female minors married before the age of 15, while 23.4% married before the age of 18.
In 2013, the ministry of planning reported that 11% of marriages that took place in courts fall under the category of underage marriages, with higher rates recorded outside the courts.
Yamama's mother admits that her daughter "is too young to get married and undertake such a huge responsibility", but at the same time she says that they did not have any options under the difficult circumstances they have been through.
In law, a minor is a person under a certain age, usually the age of majority, which legally demarcates childhood from adulthood. The age of majority depends upon jurisdiction and application, but it is generally 18.
Nada al-Ubaidi, a lawyer and human rights activist holds the existence of "gaps and loopholes in the Iraqi Personal Status Law responsible for paving the way for the practice of underage marriage", indicating that the law does not prevent marriage contracts to be signed outside the courts and registered later in the courts.
"Article 7 of the Iraqi Personal Status Law No. 188 issued in 1959, stipulates that full capacity to constitute a marriage requires a sound mind and completing eighteen years of age; however, article 8 of the same law If an individual who has completed fifteen years of age submits a marriage request, the judge may approve it if he finds that the requester has capacity and physical fitness subject to the legal guardian's consent. If the legal guardian withholds consent, the judge shall request his approval within a specific period of time that he decides." al-Ubaidi explained to KirkukNow.
She adds that these "loopholes" and others have contributed in one way or another to rising rates of underage marriages in Ninewa province.
According to Iraqi federal judicial authorities, divorce rates of minors have been on the rise since 2014, and that most divorces occur outside the courts.
What the religion says on underage marriage
Commenting on the phenomenon, a Muslim cleric from Mosul says, "Determining a certain age for marriage for girls is a jurisprudential violation of the Islamic Sharia, which requires both girls and boys to reach the age of eligibility."
The cleric, who declined to be named, added that "the most important signs of eligibility are menstruation in a female, her capacity for sexual intercourse, or if she reaches the age of 15 years without even showing the previous signs."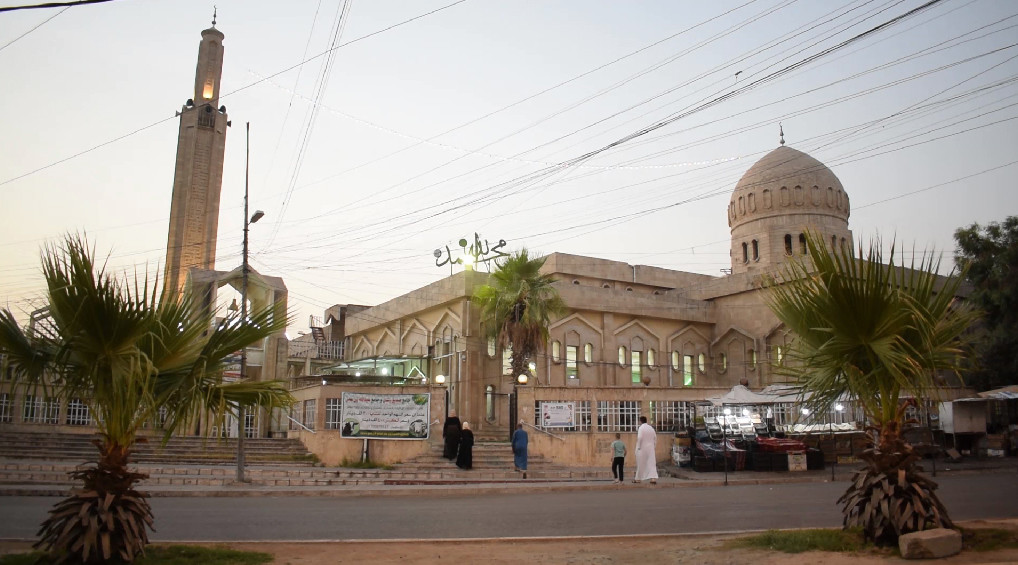 Child marriage
Shatha al-Abdali, a female lawyer refuses to give the term underage marriage to girls who marry under the age of 18, and stresses the practice should be described as "child marriage."
Al-Abdali told KirkukNow that the reason behind "the increasing rates of child marriage in Ninewa and other Iraqi provinces is the weakness of the law and the absence of punishment for those who sign marriages contracts outside the courts."
"Any man entering into a marriage contract outside the court shall be punishable with a minimum of six months and a maximum of one year, or a minimum fine of three hundred or a maximum of one thousand dinars. The penalty shall be imprisonment for a minimum of three years and a maximum of five years if he enters into another marriage outside the court while already married," she explained.
Consequences of underage marriage
"Marriage of minors is a troubling new phenomenon in the Mosul community that could be considered one of the legacies of the war as many families lost their homes, source of income and their breadwinners, eventually facing destitution and poverty," said Uday Hamdani, a  social worker, adding that "these circumstances have compelled these families to transfer the burden of raising their girls to their husbands' families."
He stressed that underage girl "is no more than a child who is unaware of marriage responsibilities.
According to the UN report published in March 2018, an estimated estimates 12 million girls under the age of 18 are married off each year, with the highest rate taking place in the Middle East.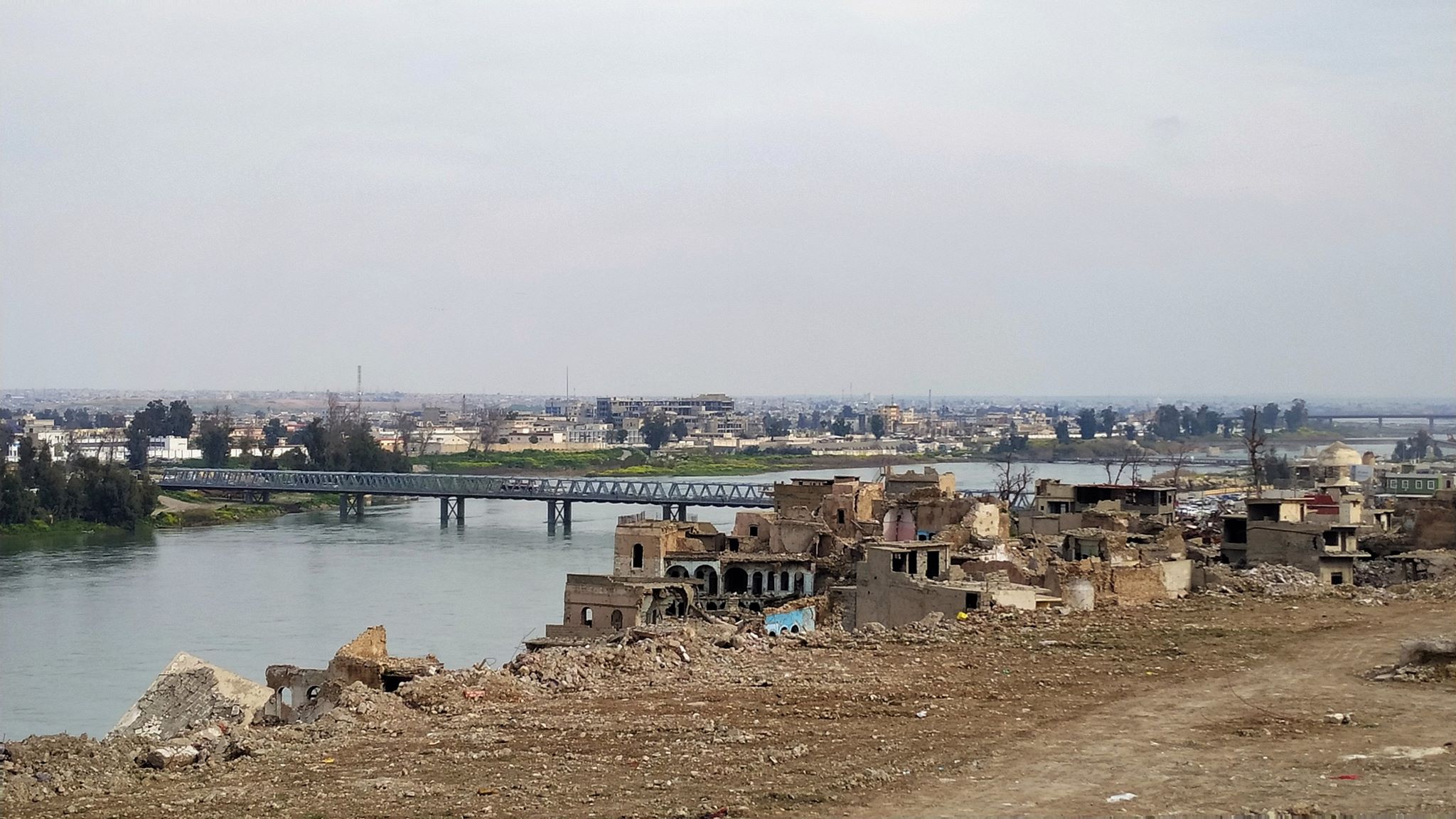 Effects of early marriage on minors' health
"The impacts of underage marriage may often not appear in the early years of marriage, but the harms that appear later could be immense," said Dr. Fawziya Hachim, who lives in the Iraqi Kurdistan Region province of Erbil.
"A minor girl is still in the process of growth, and she is 99% unprepared for pregnancy exposing her to complications during childbirth," she spoke to KirkukNow.
Hachim described Underage marriage as "a crime against childhood and an assassination of their innocence."
The Iraqi ministry of planning does not have statistics of underage marriage and divorce rates, according to the ministry's media director Abdul-Zahra al-Hindawi.
A Call for protecting minors
 Ayub Kadhim, a civil society activist in Mosul believes that "underage marriage cases such as Yamama's case are common in Mosul's society, with the majority of these marriages conducted secretely."
Kadhim urged the government to "put an end to this disturbing phenomenon through enforcing laws to prevent underage marriages."
Yamama Muhammed, holding her baby in her arms, is forced to walk the difficult path and leave her childhood dreams behind.