The few number of displaced families who chose to return to their homes in Grr Ozer (Qahtaniya), a sub-district of Ninewa's predominantly Ezidi town of Shingal say they have regretted their decision, and threaten to leave and choose life in displacement again if their essential needs were not met.
On July 15 of this year, eight families returned to Grr Ozer, after spending five years in displacement, holding high hopes of a better life home. More families followed later, but their hopes soon began dwindling.
Hussein Aziz Khalaf, who returned two months ago said his family plans to stay some more time, and if no Improvement is seen they will leave again.
He indicated that many of those who were willing to return have changed their minds due the lack of basic services.
"Life here is very harsh. With no electricity provided by the government, we basically rely on generators which supply 7 to 8 hours a day. Meanwhile the health center has not been reopened."
According to Hussein Aziz the lack of safety and security represents another nightmare which is pushing returnees back to displacement. "Islamic State (IS) sleeper cells are launching nighttime attacks. We have to undertake the responsibility of protecting our families," he added.
The majority of the residents of Shingal and its sub-districts, including Grr Ozer, were displaced in August 2014 after IS fighters swept through the area.
Although several years have passed since Shingal was retaken from IS, the lack of basic services has prevented the restoration of normal life to the area.
No school in Grr Ozer has been rehabilitated; no single teacher has returned despite that the new school year is about to start. Hussein Khalaf urges the government and the aid organizations to come to the rescue.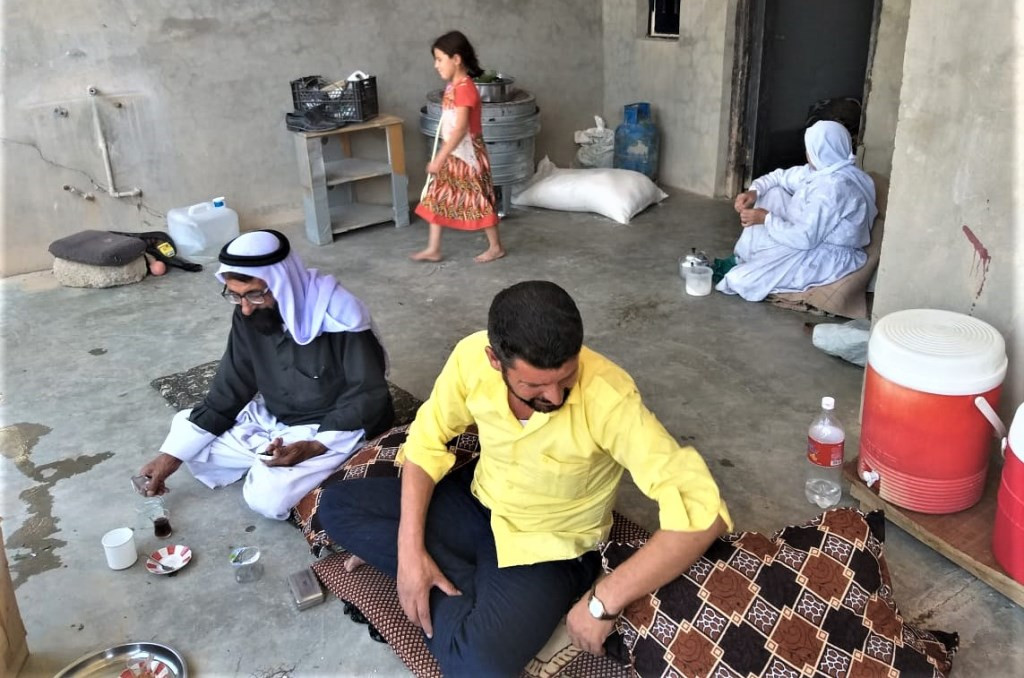 Jalal Khalaf, Grr Ozer sub-district commissioner, speaking to KirkukNow said, "Our top priority was clearing up the area from explosive hazards; the process is due for completion by October this year. Soon after that we plan to rehabilitate damaged homes and government institutions."
So far, only eight families have returned to the center of Grr Ozer district, while more than 300 families, mostly Kurds and Arabs, live in villages associated with the district.
The Ezidi community was subjected to numerous atrocities at the hands of IS, including mass slaughter, kidnapping and forced displacement.
Shingal (120 km) west of Mosul was overran by IS on 3 August, 2019 and was recaptured by Iraqi forces in November 2015.