Despite that 4 years have passed since it was retaken from the Islamic State (IS) group, Shingal (Sinjar), a district predominantly-inhabited by the Ezidi community lacks key healthcare professionals with only 3 general physicians and a single ambulance available in the district's ailing hospital.
The shortages facing Shingal in addition to the lack of other basic services represent major obstacles hampering the return of thousands of families still live in IDP camps.
"Even for common illnesses, we are forced to go Kurdistan Region hospitals. I had to take my daughter twice to Duhok for treatment, and every time I spent more than 500 thousand dinars," Saeed Qasim, a Shingal resident and father of five children who returned home three years ago told KirkukNow.
"When you go to the hospital in Shingal, they tell you that the doctor has not come yet and that we have to wait for many hours as the doctors come from outside Shingal. Even for simple medical tests and medicines we need to go outside the district."
The shortages have added to the suffering of Shingal residents who returned to their ruined homes after they had fled IS in August 2014.
"If I can afford to take my daughter to Duhok for treatment, there are others who can't," said Qasim, who urged the Iraqi government to provide support to Shingal and other areas retaken from IS and are witnessing a gradual return of their inhabitants.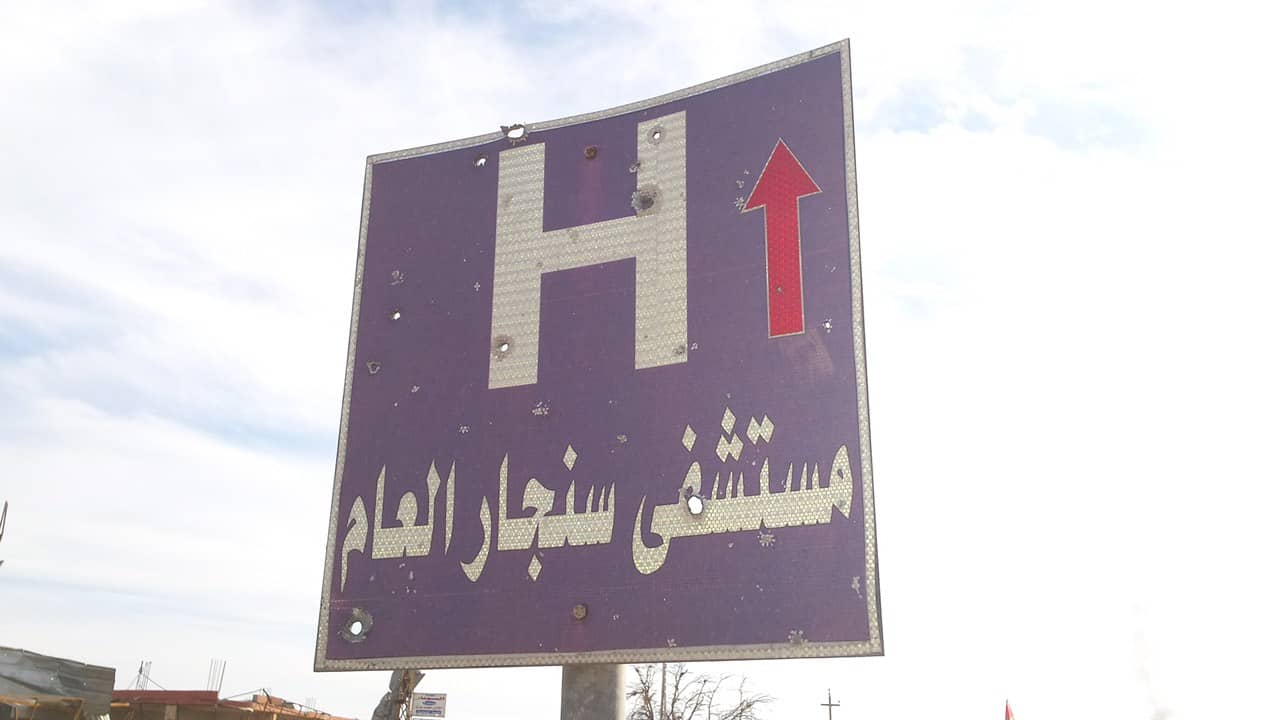 The medical services of the district are bestowed upon only three general practitioners who live outside the district. No obstetrician–gynecologists are available, while out of the five ambulances needed for the hospital, only one exists.
Sabah Seydo, deputy head of Shingal Directorate of Health, speaking to KirkukNow, said, "The general hospital was completely damaged during the IS attacks and is yet to be rehabilitated. We are now providing healthcare for the patients in building which is unfit for medical services."
Saydo stressed that the Shingal local officials have repeatedly called on the Ninewa administration to tackle the shortages, indicating that the medicine shortages have been relatively dealt with.
"Only one ambulance is available, while according to international standards, the district needs at least five ambulances," he added.
An estimated 30,000 people live in the center of Shingal, and according to health officials more medical staff and facilities are needed in the district.