"She was only a little girl. Who would allow himself to kill a child in such a brutal way? No religion on earth accepts this despicable crime," these were the words of a heartbroken mother who lost her little daughter forever.
Maryam Hamoud, was sitting helplessly on the floor inside her house smacking her chest, wailing and lamenting her daughter's untimely death.
"I have been through a lot of suffering, but never witnessed such a crime. She was just a six-year-old girl. How could they decapitate her?"
Maryam's daughter, Samar, went missing on September 29, 2019. Her family searched all over the neighborhood but they found no trace of her. Samar's body was found three days after her disappearance.
Samar Salah's body was mutilated; she was decapitated. On October 1st, little Samar's body was found in a location a few hundred meters far from their house.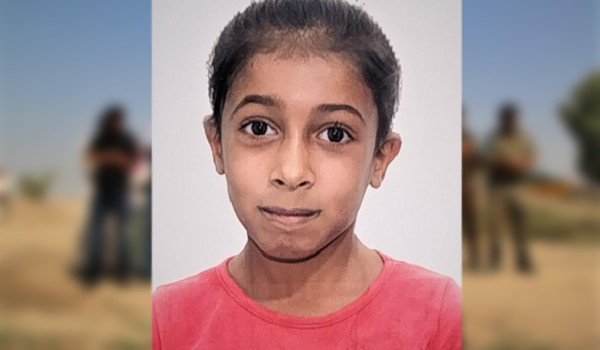 Samar's family live in Topzawa village in Yaychi sub-district, 12 km to the west of Kirkuk. After the arrival of the Islamic State (IS) group, they were forced to flee their village and rented an unfinished house in Topzawa.
"When Samar went missing, we searched for her everywhere but we couldn't find her. Later we notified the security forces but they too failed to find her until her body was found behind our house," said Samar's father.
Salah Hassan, a soldier, and Maryam got married 10 years ago. They had four sons and two daughters including Samar.
At the burial ceremony Samar's father burst into tears as he said "they killed my daughter cold bloodedly. They beheaded her."
Samar's body was buried in Topzawa, but her mourning ceremony was held back in her hometown Hawija.
"She was very excited to join school but terrorists did not let her live that dream," Samar's mother said as she was told mourners about her little daughter's innocent ambitions.
Having bought the school uniform, Samar was all set to begin her first day at school on September 30 with other children in Topzawa.
"I bought her school uniforms the same day she was kidnapped. On that day, she put on her clothes three to four times. She repeatedly asked when should she go to school, and we kept telling her that she had to wait a couple of days," says  Samar's mother.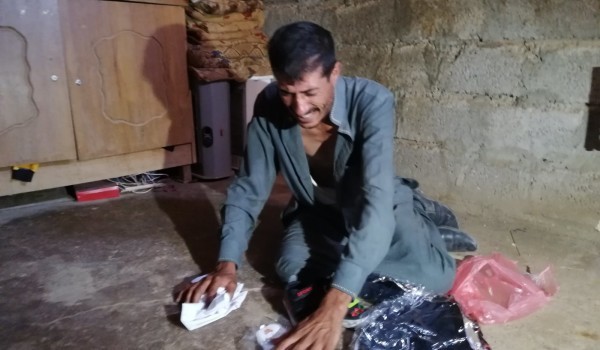 Kirkuk security forces are still investigating the murder case, yet no clues have been found and no one arrested.
Hassan Shahir, Samar's grandfather said he believed Samar's murder was related to an old family issue.
"When IS fighters controlled Hawija, they killed one of Samar's uncle and her father's uncle. We knew the perpetrators personally and we knew what positions they were holding within the IS group. Following the ouster of IS we revealed the identity of the killers to a court; therefore we believe that those who did this to Samar are linked to those people," he said.
Samar's grandfather called on security forces to take their suspicions into consideration.
The wounds which Samar's death left behind won't seem to heal this soon. Her family is waiting for justice to take its course.