As many as 1000 US army personnel have arrived in northern Iraq's Ninewa province from Syria.
US Secretary of Defense Mark Esper had said that under current plans, most US troops in Syria would be redeployed to help stop the resurgence of Islamic State (IS).
"Around 1,000 US army soldiers which were pulled out of Syriahave arrived in Ninewa's border town of Rabi'a through the Sihela road linking Zummar with Mosul," Colonel Adil al-Khafaji, an Iraqi army officer told KirkukNow.
President Trump's announcement of a US withdrawal from northern Syria paved the way for a Turkish military offensive dubbed operation Peace Spring against Kurdish-led Syrian Democratic Forces (SDF) in northern Syria, which Turkey views as "terrorist".
"The troops were accompanied by various military vehicles and equipment transported by heavy mobility trucks," al-Khafaji said.
He could confirm whether the troops would stay in Rabi'a or be relocated elsewhere in Iraq.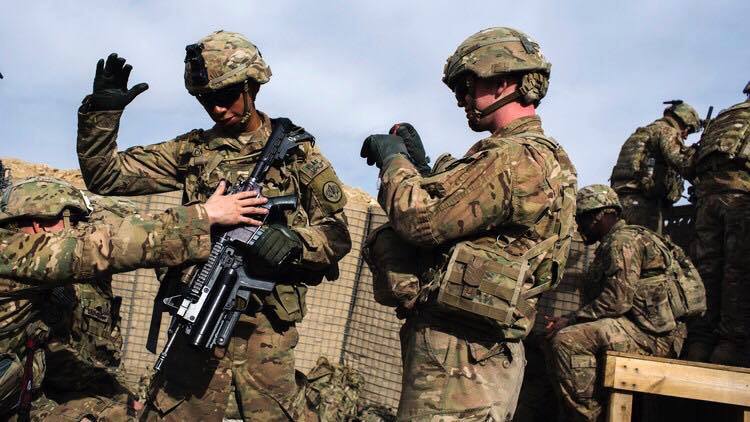 Rabi'a is a sub-district of of Talafar in western Ninewa province near the Iraqi-Syrian border. The area is predominantly inhabited by al-Shammar tribesmen.
The Turkish military operation was launched on October 9th to push the SDF away from the border and allegedly establish a "safe zone" that could pave the way for the return of millions of Syrian refugees from Turkey to their country.
On October 17 a deal was reached for a cease-fire in northern Syria under which the Turkish side will pause the offensive in order to allow for the withdrawal of SDF forces from the safe zone for 120 hours.
Both sides have exchanged accusations of breaching the US-brokered truce.