Ninewa's directorate of education has announced plans to resume resumption work on the rehabilitation of 37 schools, as part of the 2019 budget allocated for the province.
The plan will tackle the lack of school buildings after much of the province was razed to the ground during the battle between Iraqi military forces and the Islamic State (IS) group.
A total of 2,047 schools, institutes and kindergartens throughout Ninewa received students in the current academic year.
"The projects which are underway in the education sector include educational projects include the rebuilding of 16 schools in the of al-Shaima, Kokjali, Mithaq, Somer, Zahra, Quds, Khadhra, Qdisiya, al-Arabi, al-Qahira and al-Ikha neighborhoods, located on the eastern side of Mosul," Aseel Al-Abadi, director general of Ninewa Education told KirkukNow.
The reopening of schools is allowing thousands of students to go back to school. Many of them had to travel long distances every day to have access to education in less damaged schools.
"Seven partially damaged schools in west Mosul need to be rebuilt," according to the director general of education.
The ailing infrastructure is one of the main problems undermining the education sector in Ninewa. Many schools inside and outside Mosul have been leveled to the ground during the war against IS, and are yet to be rebuilt.
 Al-Abadi indicated that work is underway to rebuild four schools in the Rajm Hadid, al-A'mel, al-Harmat and al-Nahrawan neighborhoods plus two sports halls and two exam halls, all on the western side of Mosul.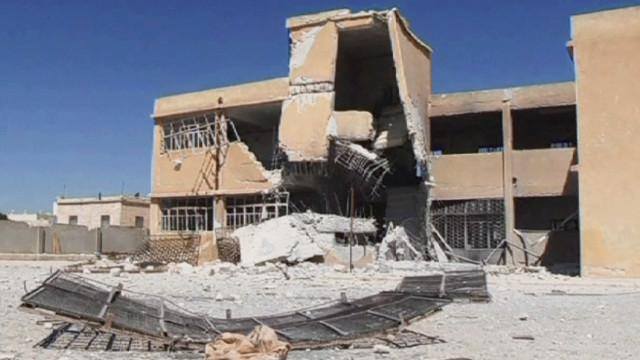 The new projects are expected to enable schools to accommodate the increasing number of students as the majority of the schools were running multiple shifts to deal with overcrowding.
Ninewa's directorate of education has been integrating girls' and boys' schools in a bid to compensate the lack of school buildings, most of them were destroyed during the war.
The battle to retake Mosul from IS led to widespread devastation in all sectors, including the education sector.
There are many students who have lost loved ones or lost their homes, and therefore need special care to help them return to education.
The effects of the war are immense, and there is no doubt that tremendous efforts are required to rejuvenate the education system.