Iraqi Joint security forces have staged a large-scale military operation in Kirkuk and its border areas with Salahaddin province to secure strategic locations from threats posed by insurgent groups.
The city of Kirkuk is the center of the province of Kirkuk and the fifth largest city of Iraq in terms of population of about 900 thousand people according to the 2014 census, and is one of the most important oil cities in the country.
The oil-rich city of Kirkuk, 240 km north of Baghdad, is Iraq's 5th largest with an estimated population of 900,000.
Lieutenant General Sa'ad Harbiya, commander of the Joint Operations Command in Kirkuk,speaking to KirkukNow said, "joint units of both of Kirkuk and Salahaddin's Operations Command backed by coalition and Iraqi air force  launched a security operation in several areas in the mountains of Hamrin, Al-Awashra, Wadi Zighaytun south of Hawija district, and the border areas between Kirkuk and Salahaddin provinces."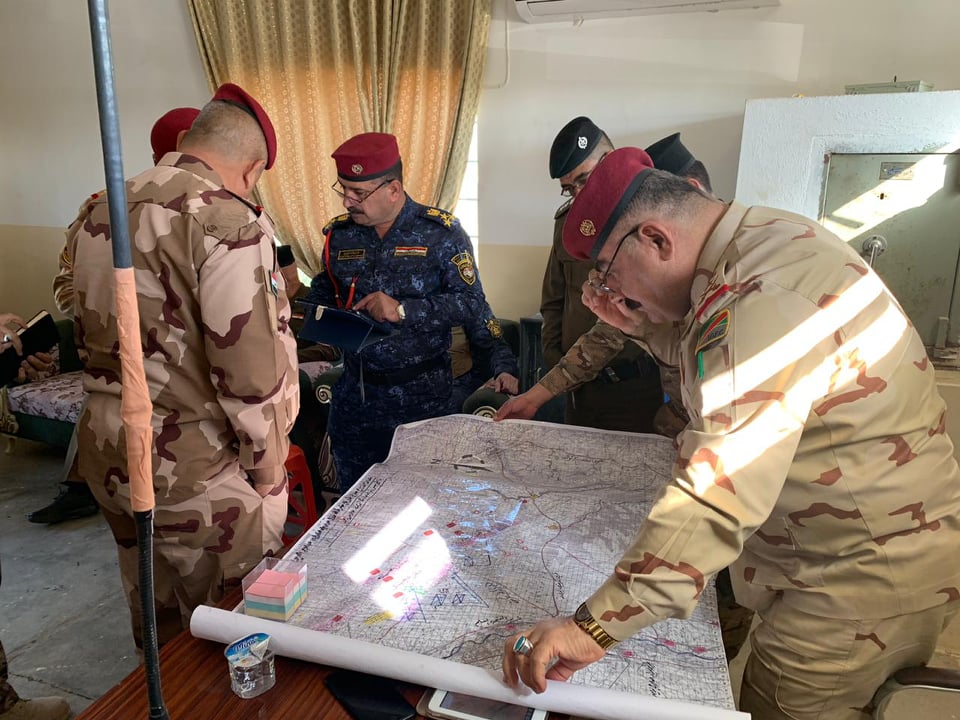 Harbiya stated that the aim of the operation is to secure oil sites in Hamrin as well as the Ajil and Alas oilfields, and to crack down on armed groups which have been trying to reorganize and pose threat to security and stability."
 The two strategic oil fields are located east of Tikrit, the provincial capital of Salahaddin, and have been repeatedly attacked by Islamic State (IS) militants in their bid to damage the infrastructure and affect oil production and export, through targeting workers and engineers at the oil facilities.
The top military commander added that Iraqi forces have installed checkpoints and watch-towers around the fields, stressing that the forces seized explosives and destroyed hideouts used by militants.
Kirkuk is home to seven major oil fields: Baba Gurgur, Bay Hassan, Balkhana, Jambur, Chamchamal, Hamrin and Khabaz.
Iraqi Security forces have been providing security cordons and carrying out pre-emptive operations to secure oilfields from insurgent attacks.