Rakan Al-Jabouri, acting governor of Kirkuk, wants to annul a decree issued by the ministry of housing and construction that would replace four directors with new ones.
The decision to change directors of Kirkuk municipality, districts municipalities, sewage office and water directorate was made by Bangin Rekani, the minister of Housing and Construction on Monday, December 30, 2019, but on Tuesday Rakan Al-Jabouri attempted to stop the new four directors from taking office. Rekani, a Kurd, belongs to Kurdistan Democratic Party (KDP).
Zagros Jan Wali, the new director of sewage office, told Kirkuk Now that, "based on the ministry decree, I was supposed to take office, but due to the pressure of the security forces, I could not do it." "I was personally under the pressure of the security forces. That is why I could not start working," he continued. Zagros Kurda replaced Nasih Fatih who is also a Kurd.
"We have the ministerial decree and have been appointed as new directors for those positions, but today's prevention is a part of the reaction of the governor," he stated.
On Tuesday, December 31, 2019, unit 61, a special brigade which has been responsible for the security apparatus of city for several months, surrounded the building of municipality. The aim was to prevent the decision to change the director from taking place.
On the issue, Faraidun, successor of Salar Ali, current director of Kirkuk municipality, explained that, "we also do not know why these security forces have been deployed. I am in office and maybe they are trying to prevent me from taking office or maybe they are preparing for any unforeseen circumstances." Faraidun Adil and Salar Ali both belong to Patriotic Union Kurdistan (PUK) party.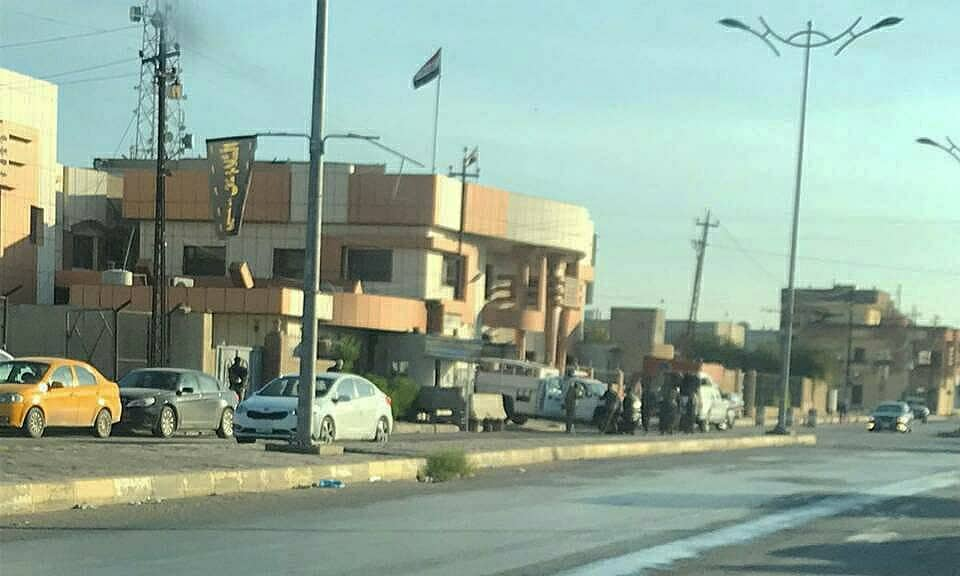 However, Ninos Shamoun Gorges, who is a Christian and head of Kirkuk's district municipalities, has been replaced by Ari Mohammed, who is a Kurd.
Abas Mahmood has succeeded Najim Saad Mohammed as the new director of water directorate. Both are Turkmen.
A source within Kirkuk administration, who is not allowed to talk to press and wanted to remain anonymous said that, "Rakan Al-Jabouri thinks the decision has been made without his approval and does not agree with the changes, so he has been trying to annul the decree through security means and the attempt will continue."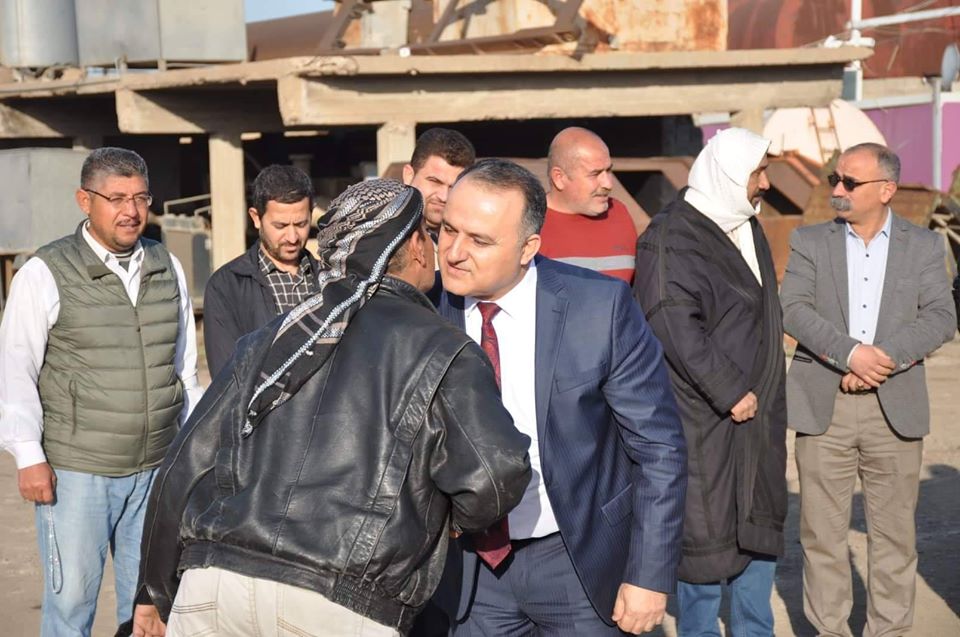 Kirkuk Now could not reach Rakan Al-Jabouri or his office after many attempts.
Nevertheless, according to a decree issued by Bangin Rekani and sent to the Kirkuk Governorate, stating that, "the decree he is issuing is not to take their permission but rather to be implemented and it is not negotiable."