Numerous numbers of ISIS women and their children are arrested and shot amid escaping from Al-Hol camp in Syria and smuggling to Sinjar distric in Nineveh province.
Last week, 15 ISIS women and children escaped from Al-Hol camp in Syria and tried to smuggle to Sinjar, western of Nineveh province, but they were blocked by security forces.
Khal Ali, Popular Mobilization Forces (PMF) commander in Sinjar, said, "last week numerous ISIS women and their children were going to Sinjar district and Snuny subdistrict through smuggling, but they were shot. There was causality and the rest are arrested."
Iraqi government closed Sinjar and Syrian border in December 2018 because it was an unofficial border between the two countries. The borer was open for four years.
"In every 500 meters in that area, there is a Syrian and Iraqi security checkpoint. Despite that, there still is people smuggling and it cannot be fully controlled," Ali added.
The PMF told KirkukNow that there were similar incidents before.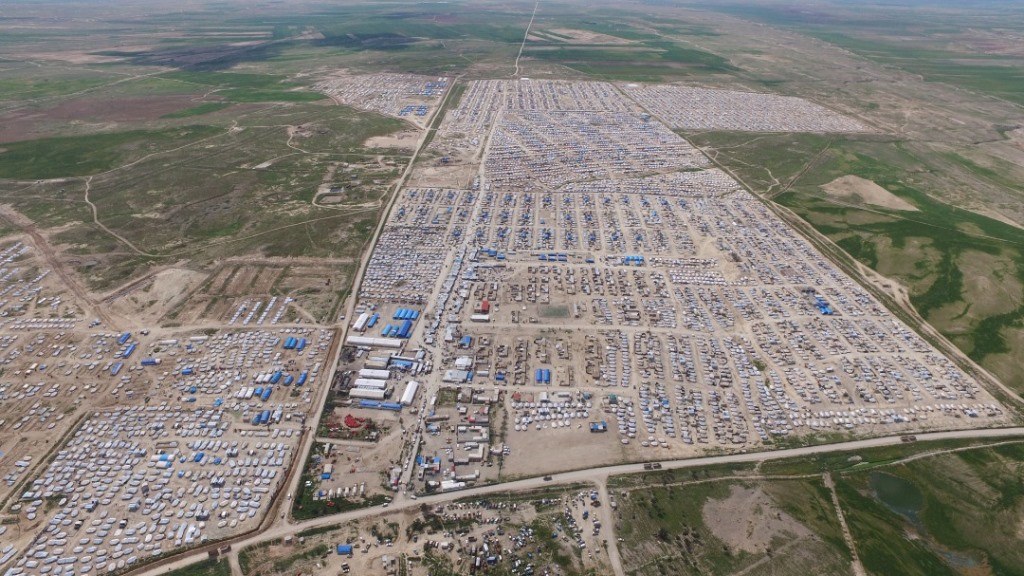 Al-Hol camp located in eastern of Hassakah province and controlled by Syrian Democratic Forces (SDF), is one of the biggest camps in Syria. It accommodates 72,000 refugees and displaced people who are local and foreign ISIS women and their children, Yazidi women and children and IDP from Baghouz.
Khudida Chuki, commissioner of Snuny subdistrict, stated, "that 15 ISIS women and children were trying to smuggle to Sinjar through which they wanted to reach their families, but at the border they were shot. As a result, a woman was killed and two were wounded."
The other 12 were arrested by the Iraqi security forces and have been transported to Snuny police office for investigation.
"We still do not know which security forces shot them at the border, but the women and children stayed at an unfinished house," he continued.
Chuki asks for solutions to secure the border because refugee smuggling has happened several times and it poses a threat to the people of the area.
This is an international crisis, he told KirkukNow, and it should be dealt with on a high level, ISIS members should not be allowed to smuggle to Sinjar.
Sinjar district, 120 km western of Mosul, is a dominant Yazidi town and fell under the control of ISIS in August 2014. The Yazdi community faced massacre as six thousands and 417 Yazidi women and children were taken captive by ISIS and still three thousands of them are missing.