Two of the biggest tribes in Kirkuk, Al Jabouri and Al Ubaid tribes are in tough competitions to establish their power and role in the governorate's institutions and portray each other as "corrupt and weak in administration."
The rivalry, which does not seem it will lead to confrontations at the movement, started after securing the governorship of the city by Al Jabouri tribe since October 16, 2017.
Al Ubaid tribe accuses Rakan Al Jabouri of allocating significant positions in the city to the people of his tribe, appointing individuals who are unqualified to administer as well as discriminating between the tribes.
Rakan Saeed, from Al Jabouri tribe, became the acting governor of Kirkuk on October 16, 2017 by a decree the former prime minister, Haider Al Abadi, issued. The governorship was given to an Arab for the first time since the collapse of the former Baathist regime.
Sheikh Hattam Assi Al Ubaidi, a member of the Arab United Front, said, "there is a strong competition between the Arab tribes over power and authority because Rakan Saeed has allocated majority of Arab shares of the positions to persons of his tribe."
"When an Arab director retires, Rakan and his people would appoint someone from their tribe to the position. Or most of the time, they appoint a person from Al Jabouri tribe as deputy director and later they move the director to another directorate or make them retired so that they would appoint the deputy as the caretaker director," Hatam claimed.
He added that, "these steps have really concerned us." 
 The Two Tribes Competitions
In early 2019, Sheikh Wasfi, brother of Anwar Assi, head of Al Ubaid tribe, created a new front that includes several Arab parties that have increasingly criticized Rakan Al Jabouri.
In their first conference held on July 24, 2019, their concerns reached media when Wasfi Assi in his speech said, "from now on Kirkuk administration should work for all without discrimination between Al Jabouri, Al Ubaid and other tribes."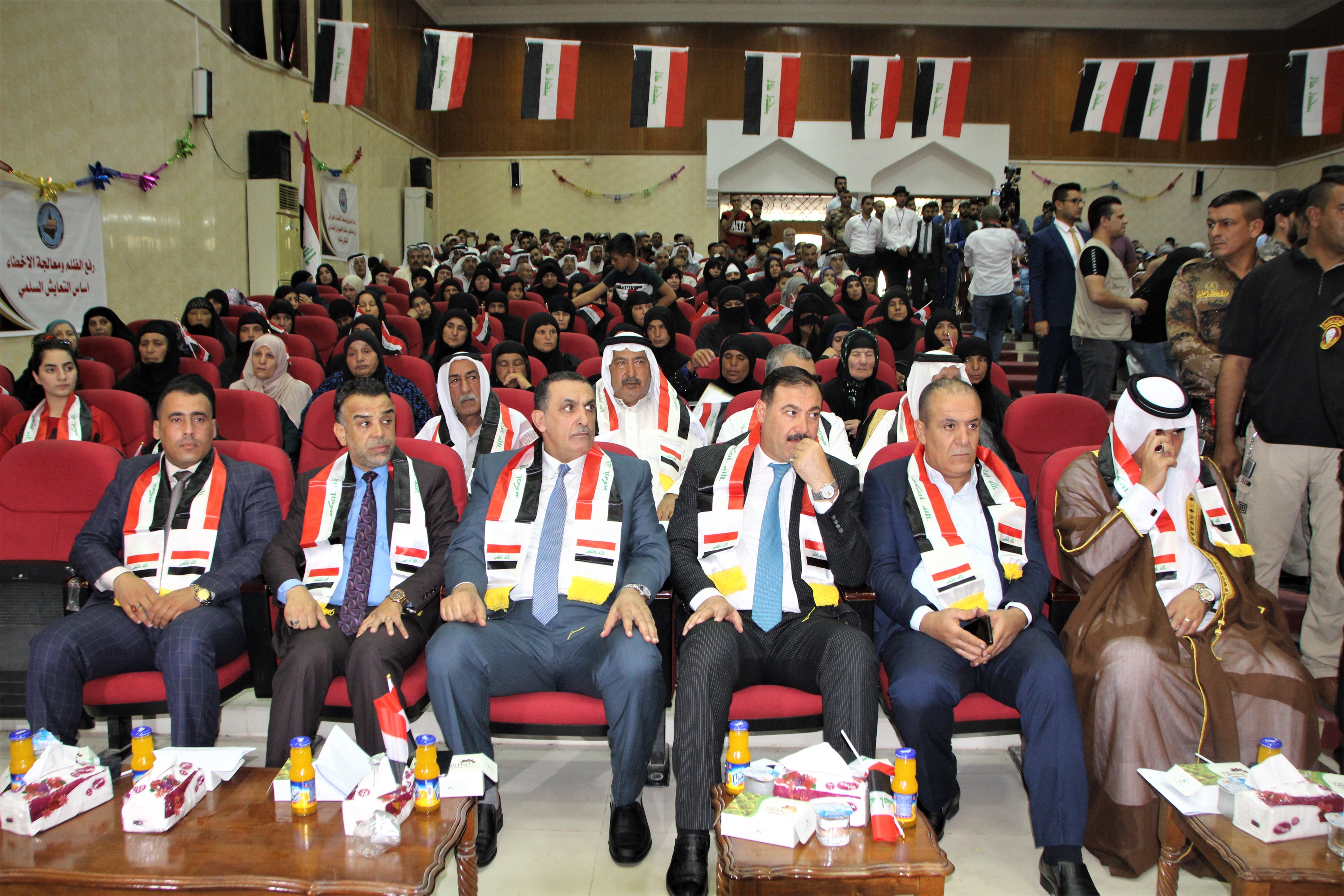 "In the past, the political parties were corrupt, but now the families have seized government properties… day after day the number of unqualified individuals increase in the administration," Wasfi said in a press conference.
However, Mahmood Zidan, a member of the Arab Council which Rakan Al Jabouri is a also member of, told KirkukNow that the rivalries and the accusations have spread in the city but "they are against discriminations based on sect and ethnicity."
"The current situation of Kirkuk cannot survive such tribal competition," he added without providing further details.
The current situation of Kirkuk cannot survive such tribal competition
A member in the Arab Council asked, "if a member of Al Ubaid tribe is appointed to  a position, would they still consider him as an unqualified person? They also have tens of people in the administration, then for what purpose they make these accusations? More positions or serving the people? Of course, the first one."
According to statistics given to KirkukNow by the Arab United Front, in the last two years, Al Jabouri tribe has secured at least 20 positions including general directors, head of directorates, assistants and deans of colleges, however, KirkukNow could not confirm it as well as how many positions Al Ubaid tribe has received.
"In one day, Rakan Al Jabouri removed three college deans and replaced them with three persons from a village of his tribe," Hattam claimed, "it is not reasonable to have no qualified people except for the people of Al Jabouri tribe."
The rivalries between the two powerful tribes are clearly perceived in the Kirkuk's governorate administrations. People and medias discuss the competition, too.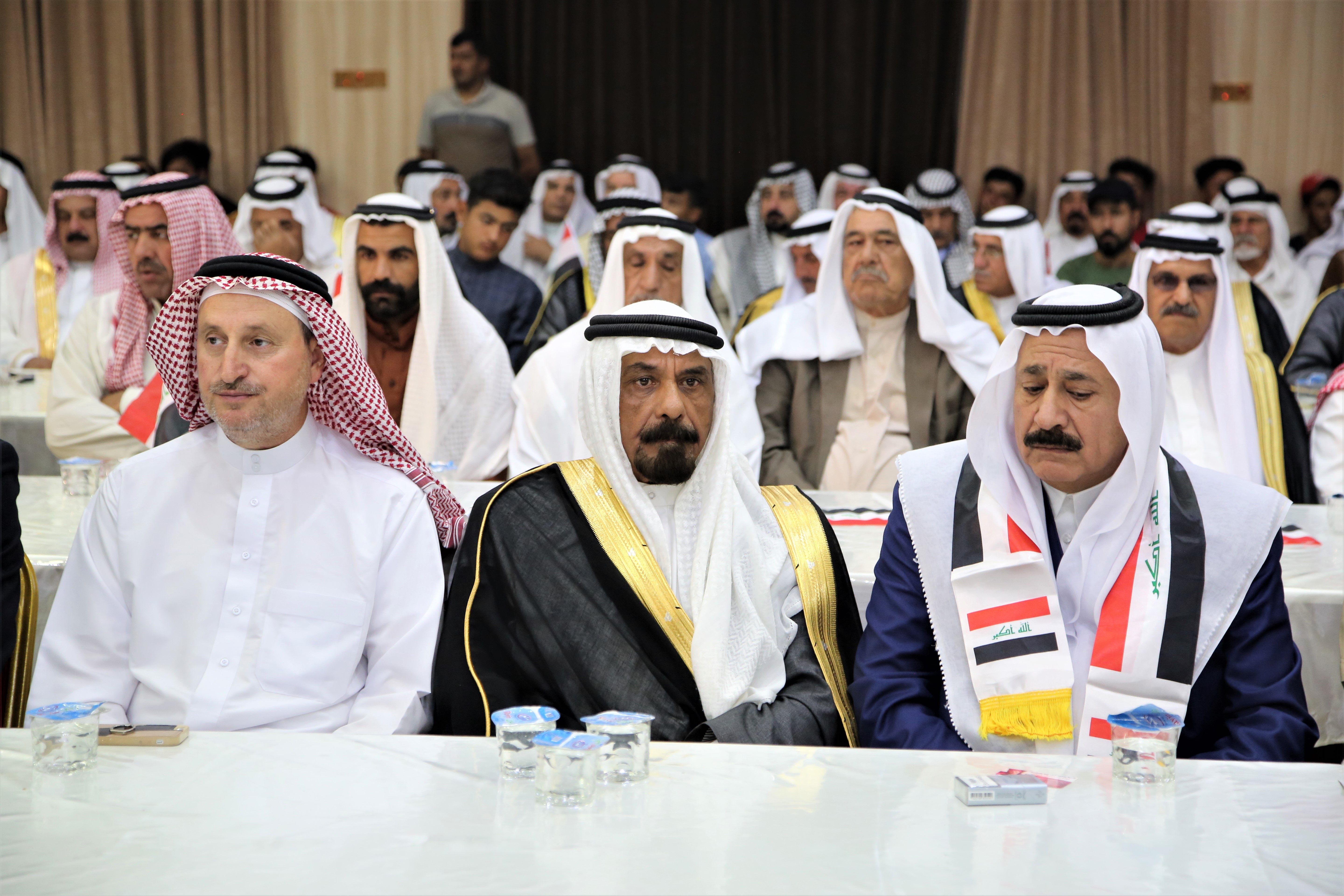 With the start of the nationwide protests in October, the Arab Front asked for protests against the administration, but Rakan Al Jabouri as head of security commission said, "we do not give permission for tribal protests."
In Kirkuk, there are tens of Arab tribes and during the elections, they are divided over several lists and coalitions.
Jabouri, Ubaid, Hadidi, Hamdani, Tamim, Mafraj and Shammar are among popular tribes in Kirkuk. They are divided between two blocs: The Arab United Front and the Arab Council.
Ismail Hadidi, an advisor of Iraqi president and a member of Hadidi tribe, said, "the rivalry between Al Ubaid and Al Jabouri is not a tribal competition, but rather a political competition…. Some of the tribes consider themselves as big tribes, so more eyes are on them, but we still have several powerful tribes who have authorities and are decision makers in the city."  
Hadidi demanded the Arab tribes to unify because "such acts will destroy their unity."
 Nazim Shammari, deputy head of the Arab United Front, said, "it is not good to me to talk about other tribes, but I would say their struggle is not tribal at all, it is just some rivalries between them."
Their struggle is not tribal at all
Al Ubaid tribe's concern is that they have been "deprived of" Arab shares in major positions in Kirkuk.
"Al Ubaid was supposed to be given head of Kirkuk's district municipalities but due to Rakan Al Jabouri intervention, someone from his tribe was appointed," Sheikh Hattam added.
He continued that someone from Al Jabouri tribe has been appointed as an assistant to health directorate so that whenever the director leaves, he will replace him. He also mentioned that head of Kirkuk's education department was allocated to Turkmen but now an Al Jabouri member heads the department.
Mohammed Tamim, a parliament member, helps Rakan Al Jabouri with administrative authorities that is not in Rakan's ability. KirkukNow contacted Tamim several times but he did not respond.
Likewise, Rakan's media office did not comment on the matter but the Arab Council declined the high level of rivalries between the tribes that Sheikh Hattam speaks of.