Families are not provided drinking water in a camp in Sinjar mountains, forcing them to store rainwater.
More than a hundred family in Sardasht camp located in Sinjar mountain lack drinking water which was supplied to them through water tankers. But it has stopped for two months.
"Before, some organizations supplied water and now they don't. Whenever it rains, we quickly put bottles in the rain with the hope of storing some water," Khalid Murad said.
Murad, who has lived in the camp for four year, suffers with tens of families from bad conditions of the camp. He no longer wants money and foods but only ask for drinking water.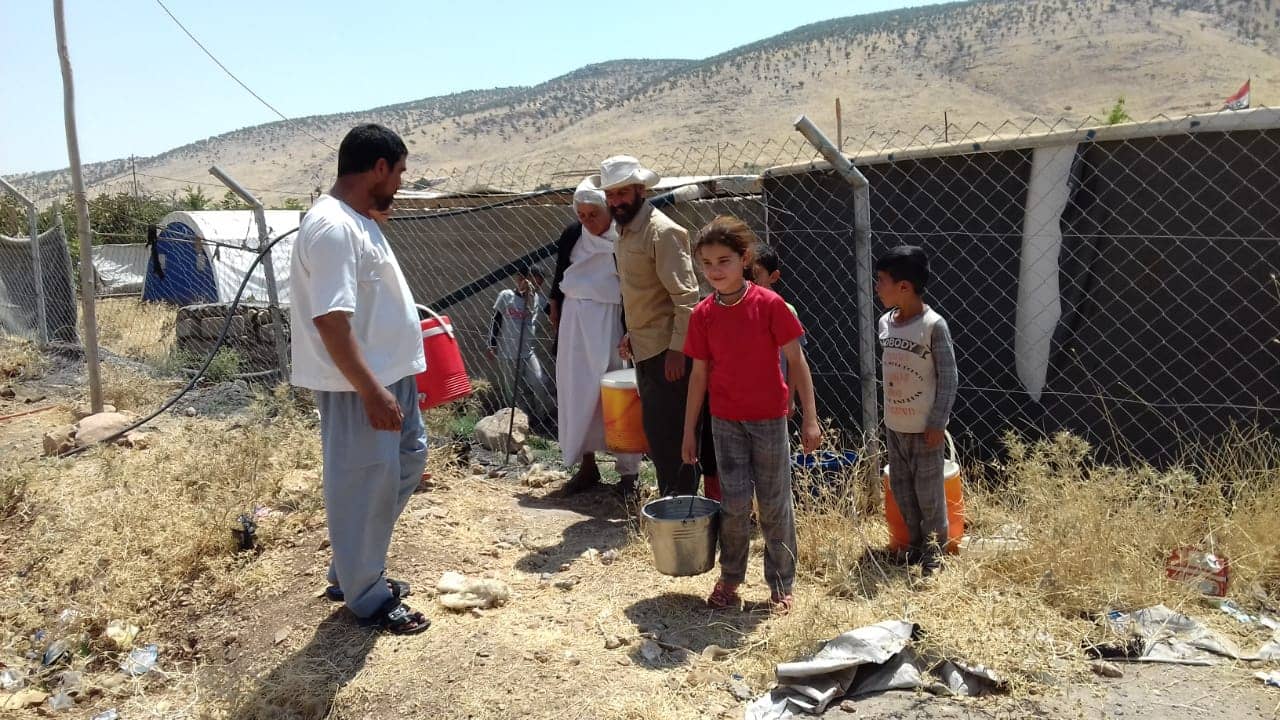 Khalid concernedly stated "we have not been able to live a day without problems, summer and winter we have water shortage problem. We have shouted tens of times but it is the same."
Most of the IDPs are Yazidis who fled to Sinjar mountains during SIIS attacks on the district. Thousands of families still live in two camps in the area: more than two thousand families live in Sinjar Mountain Camp and a thousand in Sardasht camp.
Sadiq Faris, who works for Japanese Peace Winds organization which supplies drinking water to the IDPs, said, "daily, we send seven to eight big water tankers to the camps, but some of the tents are faraway and our tankers cannot reach them due to the muddy roads."
Our tankers cannot reach them due to the muddy roads
The organization waits for the roads of all the tents to be fixed so that they would provide drinking water to everyone.
The two camps are under Iraqi administration and one of which is under direct administration of the Ministry of Migration and Displacement.
"More than a hundred family are facing drinking water shortage and 40 percent of the IDPs' tents lack water supply system," Ali Shabu, head of Sardasht camp, told KirkukNow.
 Shabu explained that no one intends to fix the problem even though they have delivered the problem to the authorities of the area and the ministry, too. "We are hopeless and now only wait for God's blessing."
Besides water shortage and lack of kerosene, heavy rains have made their lives more difficult as a wave of rain and snow has hit the region since last week.
"The IDPs situation is very bad due to lack of foods and services," Shabu added.
After three years of ISIS defeat, thousands of Yazidi people are not able to return to their hometown as the district still lacks stability, reconstructions, and basic services.