The Kirkuk Unified Water Project has been completed and water pumping has been started for a test. According to Kirkuk's interim governor, Rakan Sa'eed, the new water facilities will cut water shortage in the province by 50% for the next 25 years.
The Iraqi Fao company was granted a contract of 93 billion IQD ($93m) for the project. The water treatment plant, which can provide 12000 cubic metre of water to Kirkuk, was commissioned for a test on 2 July.
 Rakan Sa'eed told KirkukNow and other media outlets during a press conference that "the water plant will purify water from the Little Zab river and the purified water will be pumped to Kirkuk City through a 1400mm pipeline."
He emphasized that the project is 100% complete and added that "the pipeline is connected to Kirkuk's drinking water distribution network, which consists of five large reservoirs."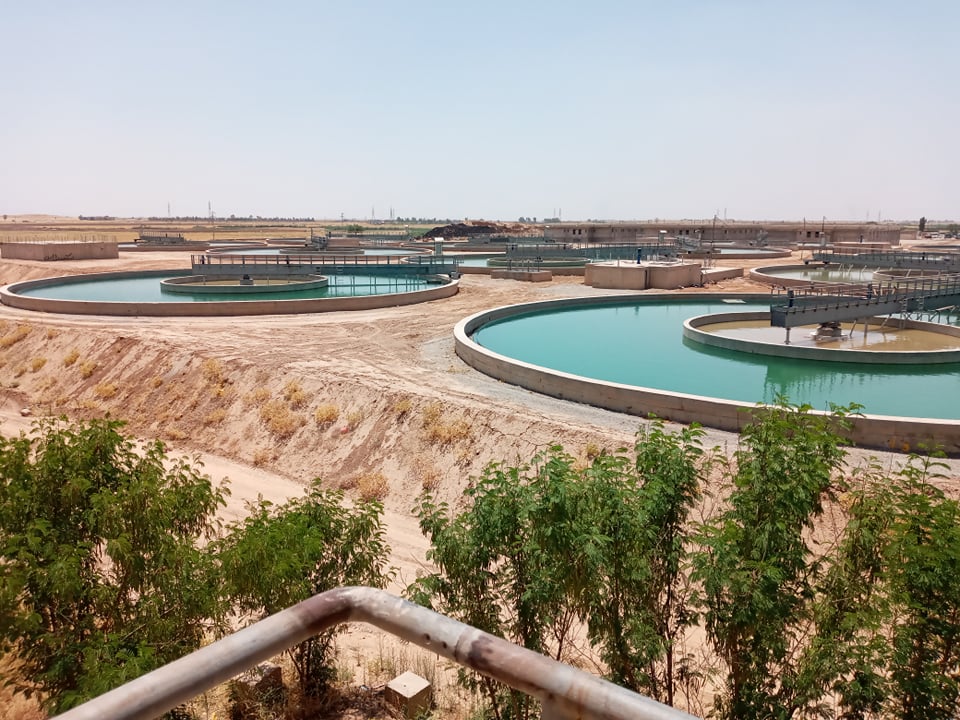 Kirkuk, 2 July 2020 - Part of the purification facilities of Kirkuk Unified Water Project - Photo by Goran Baban
The test is scheduled to be completed next week when the plant will be commissioned after a ceremony attended by the Housing and Reconstruction Minister.
The Kirkuk Unified Water Project was started in 2010 after rising water shortages due to urban expansion in Kirkuk City.