Peshmerga commanders in Kifri Subdistrict (about 95  km south-east of Kirkuk) say that they suspect Iraqi forces (who are in the area conducting an operation to eliminate ISIS pockets in disputed areas) to have ulterior motives, and stress that they will face a Peshmerga response if they encroach into areas under Peshmerga control.
Iraqi forces under the command of the central government have started the "Heroes of Iraq - Phase 4" operation in disputed areas on 11 July. To the Peshmerga commanders' chagrin and qualms, some units of those forces have come close to Peshmerga outposts in the district of Kifri.
Usman Hasan Qadir, commander of 136th Brigade of Peshmerga Forces, told KirkukNow: "Iraqi forces have come to the area since a few days ago and pitched their tents there, supposedly to eliminate the ISIS threat, but that's not why they are here. They have spread their units near our forces and are encroaching further into territory of the Kurdistan Region."
We have a presence in the area and have not let them go further
Qadir continued: "We have a presence in the area and have not let them go further. If they are truly here to eliminate ISIS, then we are ready to assist them even, but they have come with bad intentions and want to grab land."
Meanwhile, the Iraqi army has not mentioned anything about their forces being in proximity of Peshmerga forces. In recent days, units from PUK's Counter-Terror have even participated in the operation near Khanaqin.
Qadir said: "When they first arrived here, they said that they would stay for only a few days and that on 14 July they would leave, so we are waiting to see if they'll indeed leave or not."
The Peshmerga commanders in the area have notified their superiors on the issue and stress that "if they don't leave the area today and encroach further, we will have a response," as Qadir said.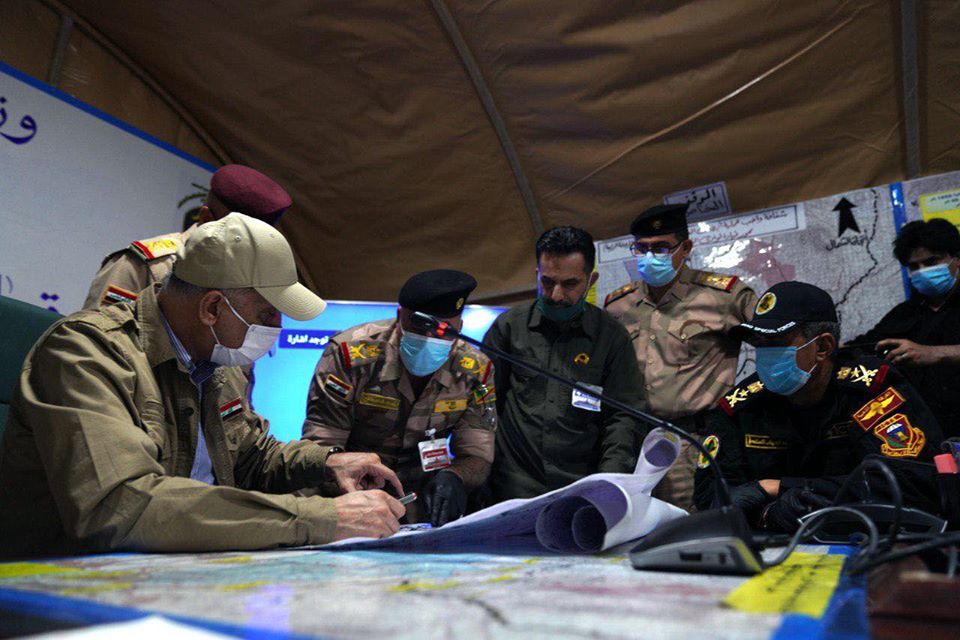 The area in question is located in Kifri Subdistrict, which is among those designated as "disputed" by the Iraqi constitution and falls under the administration of the Kurdistan Regional Government (KRG).
This recent development comes while the Iraqi Defence Ministry and the Peshmerga Ministry are engaged in negotiations to set up a joint operation room in the disputed areas.
Qadir emphasised: "They have been asking us to set up a joint military base for a week, but we have not consented because the location they have chosen for the base lies within areas under control of Peshmerga forces."
Iraqi Prime Minister Mustafa al-Kazimi directly oversees the operation, which in its previous phases covered other provinces, Kirkuk and Salahudin among them.
In a recent statement, the operation's command says that the objective of this phase of the operation is to clear an area of 17,685 square kilometres from the militants.