Three statements have been issued on a meeting between Kirkuk's Interim Governor Rakan Saeed, a number of heads of Kirkuk's administrative departments and representatives at the Iraqi Parliament. The three statements have different contents and contradict one another on the details of the meeting.
On 19 August, Rakan Saeed, along with the head of Kirkuk's Education and Health departments, met with the second deputy speaker of the Parliament, Bashir Haddad to discuss a number of issues in Kirkuk.
In a statement issued by Haddad's office, the deputy speaker met with Kirkuk officials to express his support and to discuss increasing the province's budget. But the statement does not mention in any way that the deputy speaker had "summoned" the governor as mentioned in statements by others.
Mariwan Nadir, an MP from Kirkuk who attended the meeting, told KirkukNow that they had discussed issues concerning agriculture, security, services and administration and resolving them with the participation of all components of the province, and prevent the hegemony of one component over others.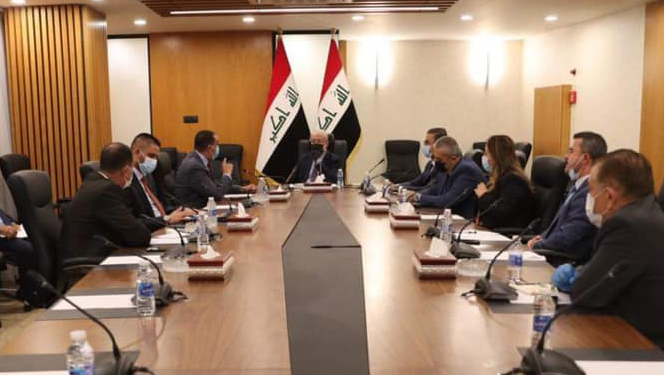 Mariwan Nadir had also written in a statement: "We have summoned the interim governor of Kirkuk along with a number of heads of departments."
Dilan Ghafour, another MP for Kirkuk Province, also wrote in a statement: "We have summoned the interim governor of Kirkuk."
Ghafour added that it was suggested during the meeting that in the future the Kirkuk administration should no longer resort to security forces on resolving the farm lands issues. For decades, since the Arabization process, there has been land ownership disputes between Arab, Kurdish and Turkmen farmers.
A statement by the governor also doesn't mention the governor being summoned and speaks of the meeting as a routine visit to Baghdad.
Rakan Saeed has been appointed interim governor of Kirkuk by the former Prime Minister Haydar al-Abadi, after the Iraqi government forces with the PMU forced Peshmerga out of the disputed areas in October 2017.