In an attempt to prevent the destruction of their homes, men, women and children confronted the bulldozers, but it all ended in the death of a man.
Late this morning (Sunday 4 October 2020), residents of a neighbourhood dubbed "Celebratiions Square" took to the streets to protest the demolition of their houses.
Authorities say those houses are built without permits, and have been repeatedly sending the residents eviction notices since February.
"When tensions rose between the people and the security forces, a man named Mustafa Khalil – known as abu-Ali Rongor – died of a heart attack," said local resident Hasan Ali.
Ali, who was also one of the protestors himself, continued: "Another man among the protesters named Hoshiyar Yaba was injured."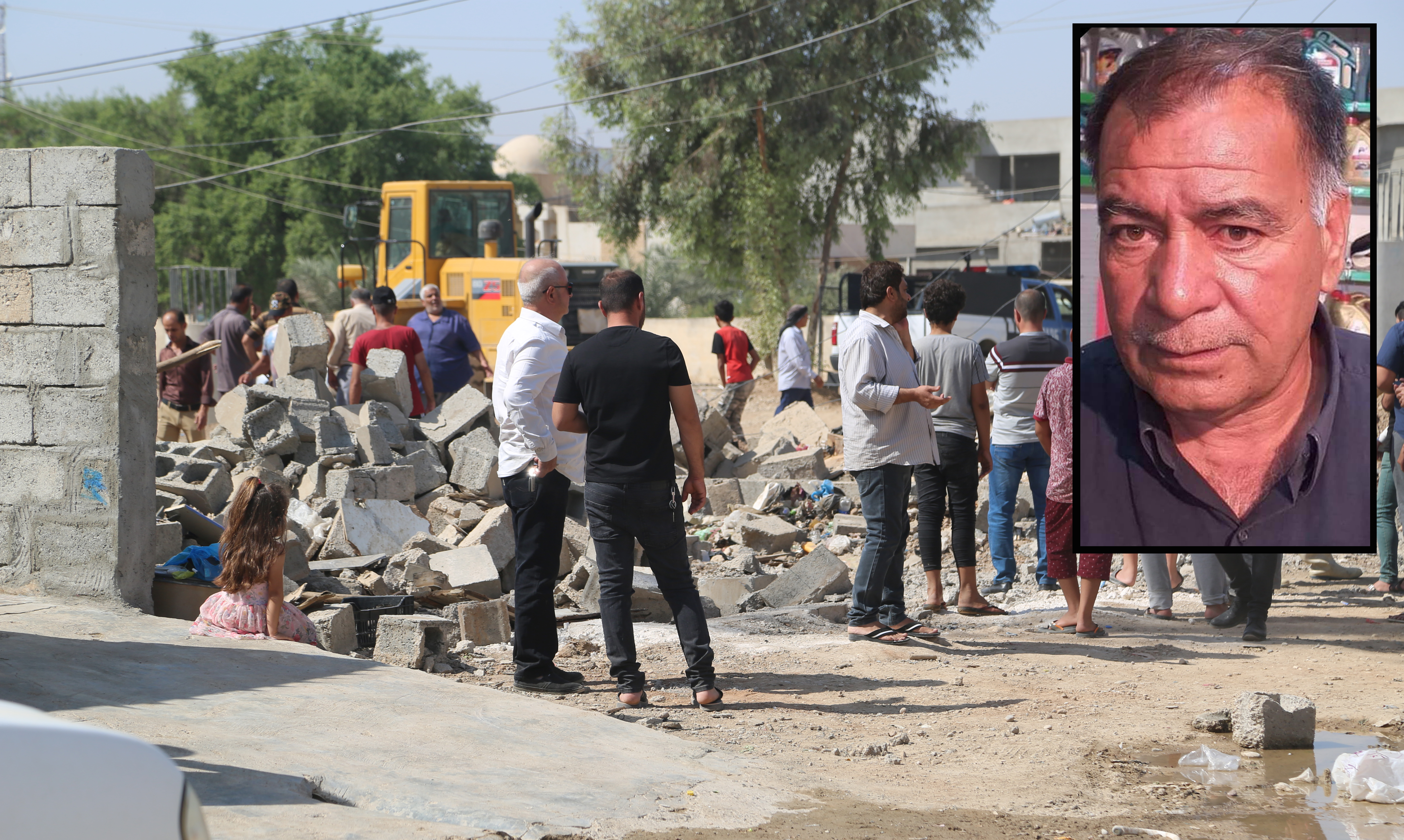 The situation changed quickly: women wailing and beating themselves in protest and trying to stop the security forces, and the youth burning tyres and blocking the roads.
Najma Hamadi, another local resident, told KirkukNow: "Our families were still inside the houses when the bulldozers started destroying them. They are destroying our homes without giving us any compensation."
The neighbourhood is located in the southern parts of Kirkuk City. Prior to the fall of the Ba'th regime, it was being used as a training ground by security forces. The land belongs to the Ministry of Youths and Sports. 300 houses have been built there without permits.
The Kirkuk Administration has started a campaign to eradicate building without permit.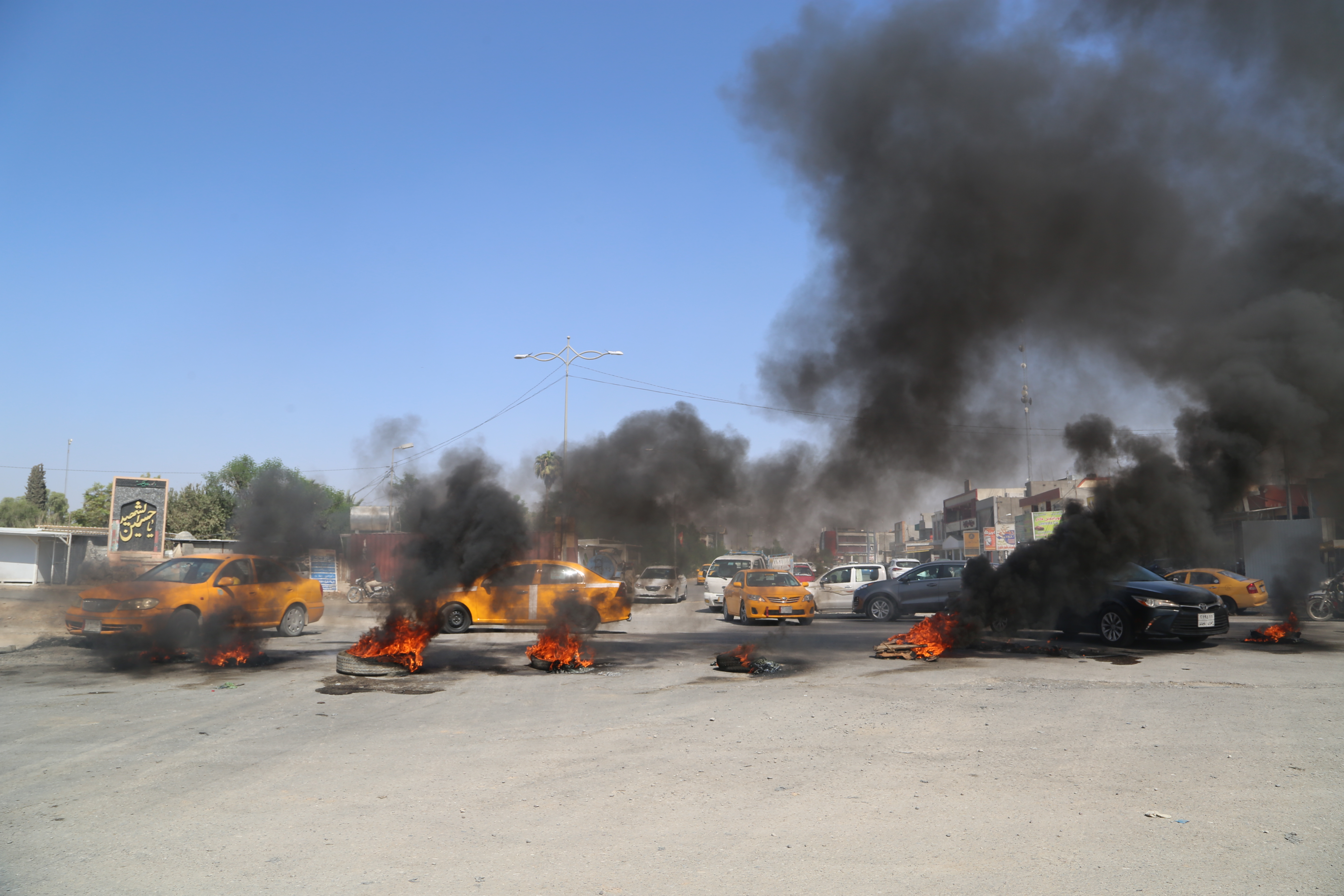 Several shops in the same neighbourhood were demolished by the authorities earlier this year, and residents of the illegally built houses were given a period of time in order to evacuate.
Ali Hamadi, a deputy of Kirkuk governor, told Kirkuk in February that "according to law, those shops and houses that are built on government property must be removed."
Since the fall of the Ba'th regime led by Saddam Hussein in 2003, thousands of houses have been built on government property.
footage of the protest