The displaced child who was injured is under intensive medical care. And the relatives of the youth who was killed in Kifri seek justice through the judiciary.
Yesterday (7 December 2020), protests against the Kurdistan Regional Government erupted in the towns Kifri, Kalar, Darbandikhan, Chamchamal Saydsadiq, Sharazoor and some other places.
Three protestors were killed by gunshots and several others were wounded. The headquarters of most political parties, mainly the governing Kurdistan Democratic Party (KDP), the Patriotic Union of Kurdistan and the Change Movement (Gorran), were burnt down in those towns.
In Kifri, after tensions rose and guards of the political party headquarters opened fire, protestors stormed their headquarters and a 22-year-old youth named Ako Sléman was killed.
A source for the General Hospital in Kifri told KirkukNow: "The youth was brought here at 8:15 [PM]. He was shot in the mouth, and had difficulty breathing. We did all we could, but to no avails and he died."
Five people had opened fire from the top of the PUK office and brother was martyred
The relatives of Ako have filed a legal complaint against the PUK.
Aso Sléman, a brother of Ako, told KirkukNow: "We have sued the PUK and we are waiting for results, because five people had opened fire from the top of the PUK office and my brother was martyred."
"We will not let this go and want justice through the court in Kifri."
Protests started in Slémani (Suleymania) City on 2 December and spread to other places in the following days. The reasons behind it is the Kurdistan Regional Government (KRG) failure to pay civil servants' salaries, poor living conditions, lack of job opportunities and inadequate basic services.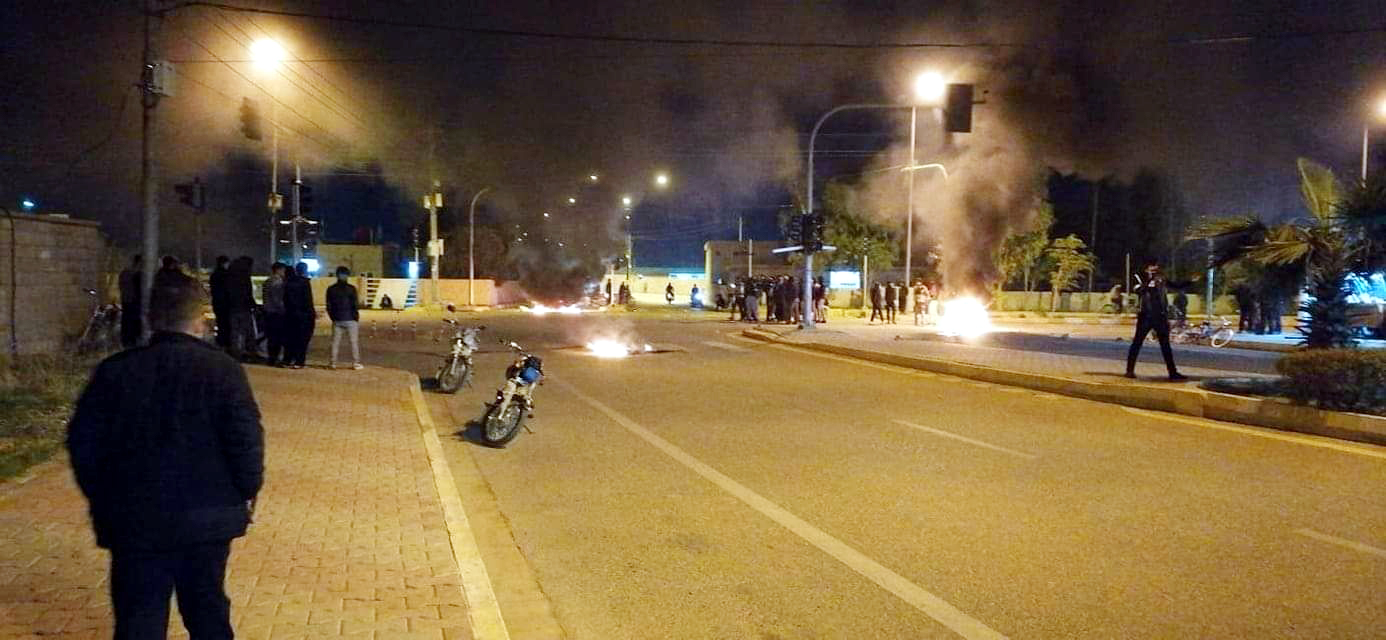 In the town of Kalar, a 13-year-old named Hisén Ali was shot in the neck after shots were fired when protestors gathered in front of Gorran headquarters.
Rafeeq Qadir, head of emergency at Kalar Hospital, told KirkukNow: "That child was brought here at 10:30. He was in an unstable condition. He was unconscious and bleeding. The bullet was lodged in his neck, that's why after preliminary treatment we sent him to Slémani."
Most media outlets and social media users last night said that the child was dead. According to Qadir, the child was still alive at noon today.
The teenager, Hisén Ali, is displaced from Baquba in Diyala. He was busy selling napkins on the roadside with his two of his brothers when tensions rose during the protests.
He quit school due to poverty and was working as a street vendor
Akram Hawras, a cousin of Hisén Ali, told KirkukNow that Hisén has five brothers and a sister, "they were displaced from Baquba after the fall of the Ba'th regime [in 2003] to Kalar. He quit school due to poverty and was working as a street vendor."
It is still not known who shot the bullet that hit Hisén, that's why his family has not taken any legal step, according to his cousin.
Two protestors were shot dead in Kifri and Chamchamal last night and several others were wounded, one of whom is in critical condition.
Internet services were restricted last throughout last night until this morning. And large numbers of security forces were spread in many town and cities.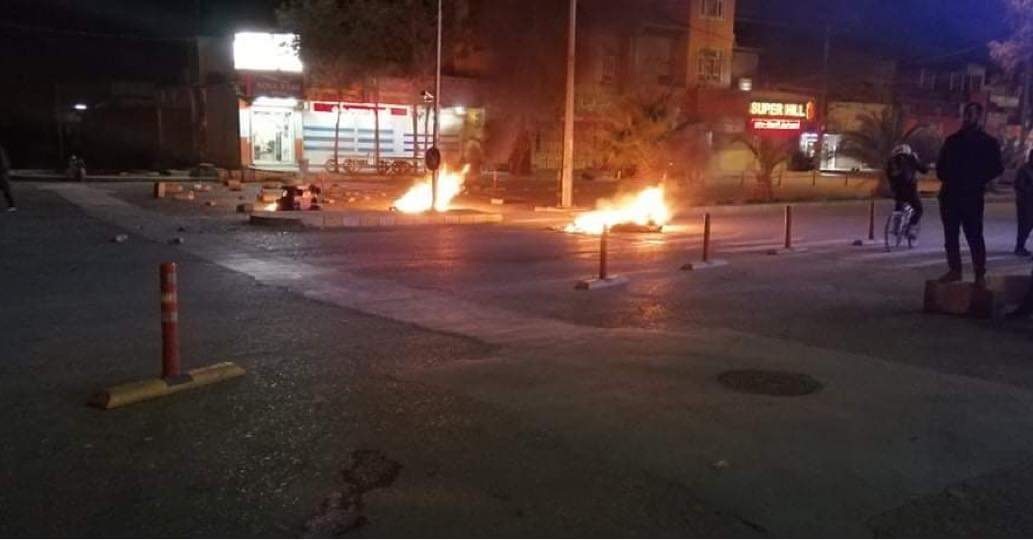 KRG Prime Minister Masrour Barzani in a statement last night asked "chaos and trouble making" to be avoided and for those who break the law to be "brought to justice."
He added that they have put all their efforts in working to pass the financial crisis that mars Iraq and the Kurdistan Region.
While covering the protests, numerous journalists and media were subjected to violations. The Ministry of Youth and Culture ordered the closure of NRT TV channel "due to violations by the NRT channel of specific regulation for audio and visual media, especially irresponsible conduct," according to the Ministry.
Law breakers will face punishment
NRT later announced that they have started broadcasting from abroad, and that on the evening of Tuesday (8 December) their regular programs will be broadcast.
The Iraqi President Barham Salih in a statement said that peaceful protesting is a right and asked for quick steps to be taken in returning public income for the service of the people.
The president says that a comprehensive agreement between the KRG and the Federal Government is paramount. He added that violence is not a solution and asked for the protection of protestors and for media outlets to be allowed to do their work freely.